Meteorite Explodes Above Arizona Ahead of Geminids 2013 [VIDEOS]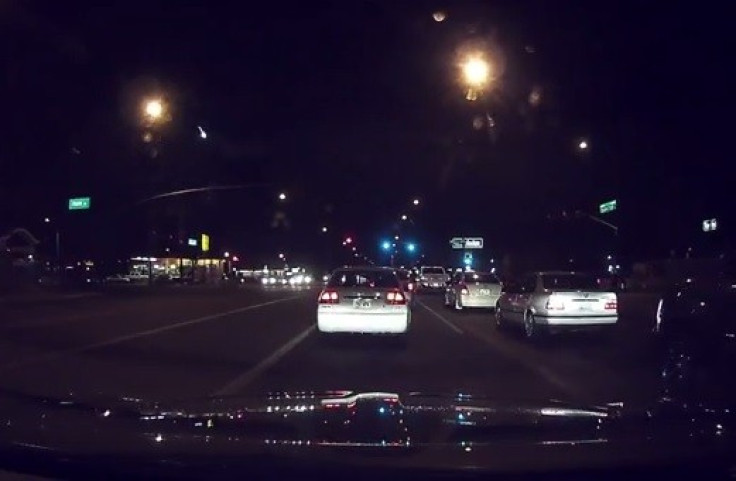 A meteorite has exploded into a huge fireball above Arizona just days before the year's best meteor shower.
The explosion involved a fireball and a loud bang, with some residents saying their homes were shaken by the meteorite. It was captured on film by a number of people, with footage of the fireball showing it moving across the sky.
Eyewitness Tony Kubrack told CNN: "I see this tremendous, white, bright light in the western sky. And it was just ... it was absolutely enormous, I couldn't believe it."
The meteorite comes ahead of the best and most reliable meteor shower of the year, the Geminids, which have been visible for around a week and are due to peak on 13/14 December.
However, the Arizona meteorite is not part of the Geminids, an expert told CNN, as it was moving too slowly.
Nasa meteor expert Bill Cooke told the news service that the exploding meteorite was travelling at around 45,000mph - slow in comparison to the Geminids, which travel at 78,000mph. Instead, it was one of the meteorites that pass over Earth every day, he said.
He added that the Arizona meteorite was large, weighing at around 100lbs and measuring 16 inches thick.
Scientists in Tucson are now hunting for parts of the meteorite after it broke up and fell to Earth.
Eric Christensen, a University of Arizona astronomer, told the Arizona Daily Star that they are keen to get hold of it for scientific purposes: "Anytime that we can get a fresh sample of a meteorite that hasn't been contaminated from sitting on the ground for days or weeks or years - or centuries or millennia, for that matter - it's a chance to examine a pristine sample of an asteroid.
"It is altered as it comes through the atmosphere, and as it sits on the ground, it begins the process of weathering."
Robert Ward, a volunteer field researcher from Arizona representing the Chicago Field Museum, said: "This was a very large fireball. I may chase something this big three or four times a year, but that's worldwide. To have something like this fall in my backyard is big.
"There was a lot of energy released, and that tells me there was a lot of mass to the object. It fell in the hornet's nest. It's the meteorite mecca of the world, Tucson. This is going to be big for Tucson."
© Copyright IBTimes 2023. All rights reserved.