Metro: Last Light DLC Tipped to Arrive Next Week [PHOTOS]
Metro: Last Light's publisher, Deep Silver, has announced the game's next DLC (Downloadable Content) which will feature new weapons, single-player missions and characters.
The DLC, scheduled to arrive next week, and named Faction Pack, will feature three single-player missions where the player enacts the role of specialists from rival groups.
The DLC is expected to introduce new weapons along with "the return of a truly terrifying mutant foe", which is speculated to be a character in the game. A few locations from the previously released Metro 2033 game will also be introduced.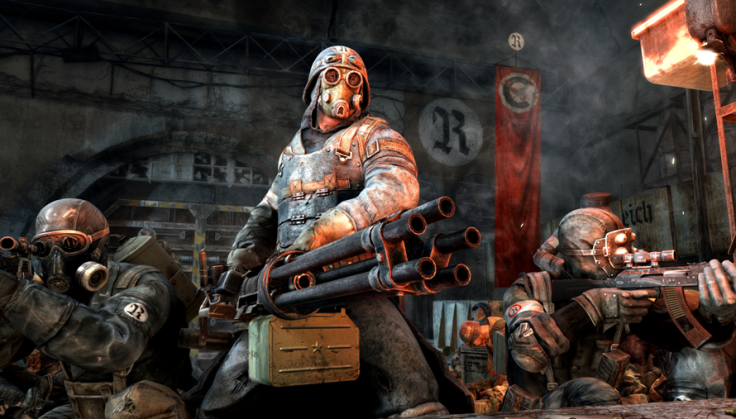 Faction Pack Contents
- Mission where the player is a Redline sniper, who will breach a heavily guarded Reich Outpost at night, covered by a radioactive storm.
- Mission where the player guards the Reich's frontlines having access to some heavy weapons.
- Mission where the player plays the role of a Polis Ranger who has to explore a huge area of artefacts and relics.
Deep Silver is also planning to release four new packs for the game. The developer has provided some details on the add-ons scheduled to be released this summer, according to Games Radar.
The Tower pack will include a challenge mode game for seasoned Metro gunslingers. Players will have to fight against each other to reach the top of The Tower.
The developer pack includes a shooting gallery, Al Arena and a Metro Museum. A bonus mission named The Spider's Nest will provide some new weapons to face the spider mutants.
The Chronicles Pack will feature single player missions which will include three characters named Pavel, Khan and Anna, carrying their own side-story.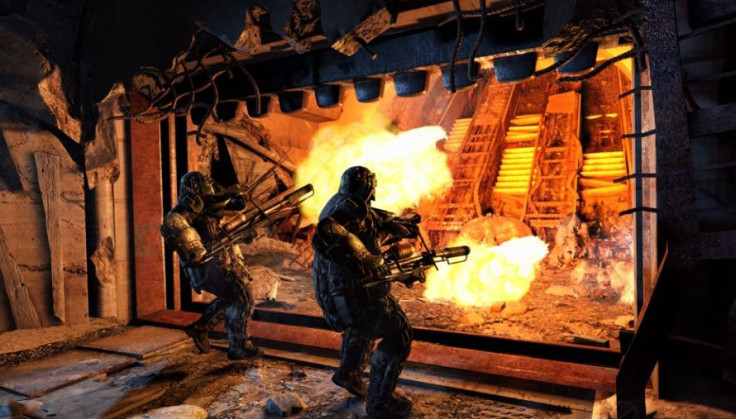 The Faction Pack will be priced at £3.99 or 400 MS Points and will launch for Xbox 360 and PC on 16 July. PlayStation 3 for US will get the DLC on the same date and the European region will get it on 17 July.
Metro: Last Light is a first person shooter game developed by 4A games. It is a sequel to Metro 2033 announced previously. Released on 17 May in Europe, the game can be played on offline mode (no internet connection needed), with its main focus on single player mode.
The game is created on the developer's native 4A gaming engine with revamped animations as compared to the Metro 2033 game. The engine also focuses on low system memory usage by the game.
Metro: Last Light is available on Sony PlayStation 3, Xbox 360 and PC for £33.97, £22 and £39.99 from the Amazon store.
© Copyright IBTimes 2023. All rights reserved.