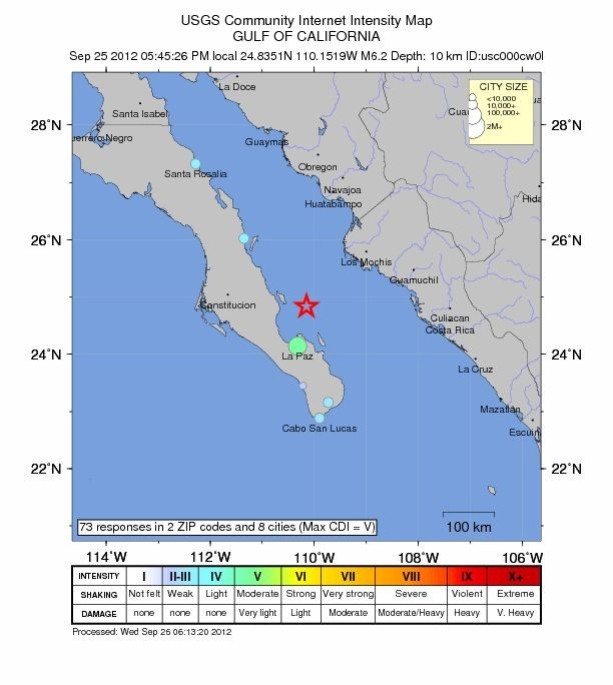 An earthquake measuring 6.2 on the Richter scale has rumbled through the Gulf of California, off Mexico's coast, but there were no reports of damage on land.
The epicentre was 47km north of La Paz on the Baja California peninsula in northwestern Mexico. The quake struck 10 down, according to the US Geological Survey (USGS).
Tremors were felt as far away as the city of Santa Rosalia, 348km distant.
"It felt pretty strong," said Ivan Calderon, a Baja California Sur state civil protection official "There have just been some reports of people panicking, but nothing serious."
Calderon added that schools and some public buildings across the state were closed as authorities completed structural checks.
A second earthquake, registering a magnitude of 4.3, and three smaller tremors followed the bigger quake. All were near La Paz.
Mexico is one of the most earthquake-prone regions on the planet. The country's location, atop three tectonic plates (massive pieces of the the Earth's crust that are constantly in motion and rubbing against each other) makes it particularly prone.
The worst quake in the country in recent memory was one measuring a magnitude of 8.5 which killed 9,500 people in September 1985.