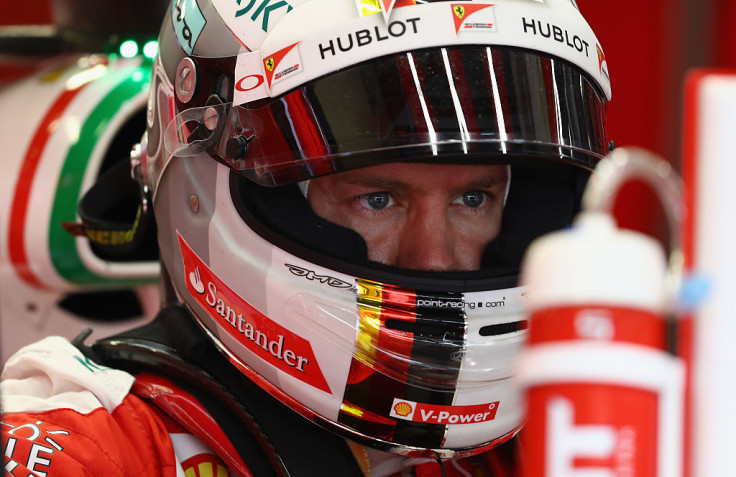 Sebastian Vettel set the fastest time of the weekend thus far to top the second practice session at the Autodromo Hermano Rodriguez as Ferrari desperately try to win their first Grand Prix of the season. It was a surprise, as Mercedes were expected to be the quickest followed by Red Bull Racing.
The two cars from all the aforementioned teams were in the top seven, but Vettel's pace was a surprise going into qualifying on Saturday (29 October). Mercedes generally improve their pace during qualifying and they still remain favourites for pole position.
Lewis Hamilton was second fastest as he looked to keep his championship hopes alive with a second straight victory following his win at Austin last weekend. The British driver is 26 points behind teammate Nico Rosberg and is hoping to bring down the deficit going into the final two races of the season following Mexico.
Red Bull and Ferrari are likely to battle with the silver Arrows team again this weekend, and they could spoil the party for either of the championship contenders. The Austrian team has been Mercedes' closest challengers in recent weeks, but will face a fight from the Italian outfit to be closest challenger this time around.
Nico Hulkenberg displayed impressive pace on Friday to set the sixth fastest time, it was special considering it was done of the soft-compound tyres unlike the cars above and behind him, who were on the faster super-soft compound. The Force India drivers were the only two not to run the faster tyres, which will give them more pace during qualifying.
The one complaint from every driver during practice was the lack of grip. They were also struggling with tyre degradation on the super-soft compound which could see the top teams try and go through Q2 with the more durable soft-compound tyre.
Where to watch live
Qualifying session for the Mexican Grand Prix will begin at 7pm BST (Saturday). Sky Sports F1 and Sky Sports F1 HD will provide live coverage of both events in the UK. Real-time internet updates are available on the Live Timing section of the sport's official website.
Practice two (FP2) results at the Autodromo Hermano Rodriguez:
POS.
DRIVER
TIME
GAP
1
SEBASTIANVETTEL
1:19.790
2
LEWISHAMILTON
1:19.794
+0.004s
3
NICOROSBERG
1:20.225
+0.435s
4
KIMIRÄIKKÖNEN
1:20.259
+0.469s
5
DANIELRICCIARDO
1:20.448
+0.658s
6
NICOHULKENBERG
1:20.574
+0.784s
7
MAXVERSTAPPEN
1:20.619
+0.829s
8
VALTTERIBOTTAS
1:20.629
+0.839s
9
CARLOSSAINZ
1:20.974
+1.184s
10
FERNANDOALONSO
1:21.003
+1.213s