Miami Open 2017 Final: Johanna Konta makes history with win over Caroline Wozniacki
Konta is the first British woman to win the Miami Open.
Konta will climb to a career high world number seven following the event.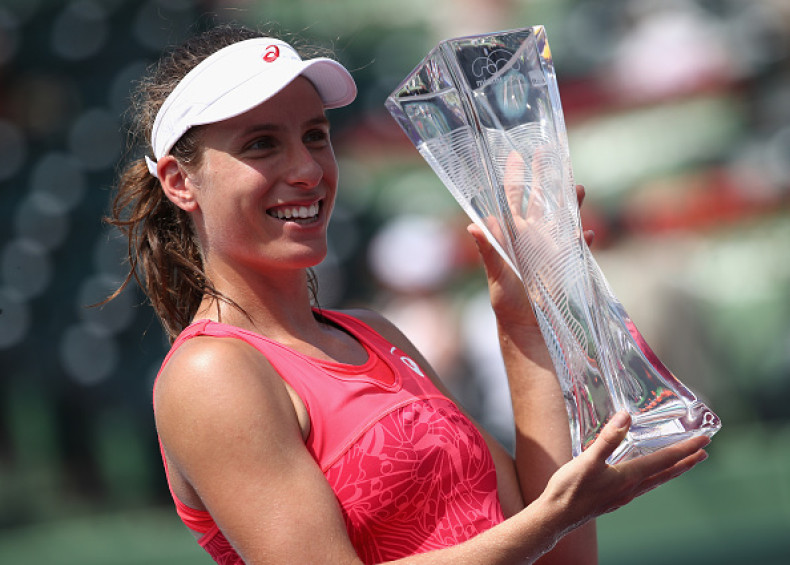 Johanna Konta claimed the biggest victory of her career as she defeated former world number one Caroline Wozniacki to win the Miami Open.
Konta previously became the first British woman to reach the final of the event following her win over Venus Williams. The 25-year-old then followed it up by becoming the first British woman to win the Miami Open after defeating Wozniacki in straight sets 6-4 6-3.
While the British number one has won events before such as the Bank of the West Classic and the Sydney International, this was her first high-level trophy on the WTA Tour.
Konta will claim £940,000 in prize money as well as jump up the world rankings from 11th to a career high seventh, with the fact that she was ranked 146th in June 2015, further highlighting her rapid rise.
"Thank you so much to the crowd," Konta said, as quoted on BBC. "You guys were incredible through the whole week. Miami is such an energetic city and you guys really bring that to the court."
"My whole team - thank you so much, we're having a great time working hard and I'm looking forward to continuing to do so."
As for Wozniacki, the defeat makes it her third loss in finals in 2017, having also lost in Qatar and Dubai. The 26-year-old had previously lost to Konta in their only meeting before the final and praised her counterpart following the match.
"Jo, you played really well today," Wozniacki said. "You were the better player and deserved to win. I'm hoping third time lucky [against Konta]. We'll play another time and I'll try my best to win."
"I was hoping it would be third final lucky this year, but I'll have to go for a fourth."