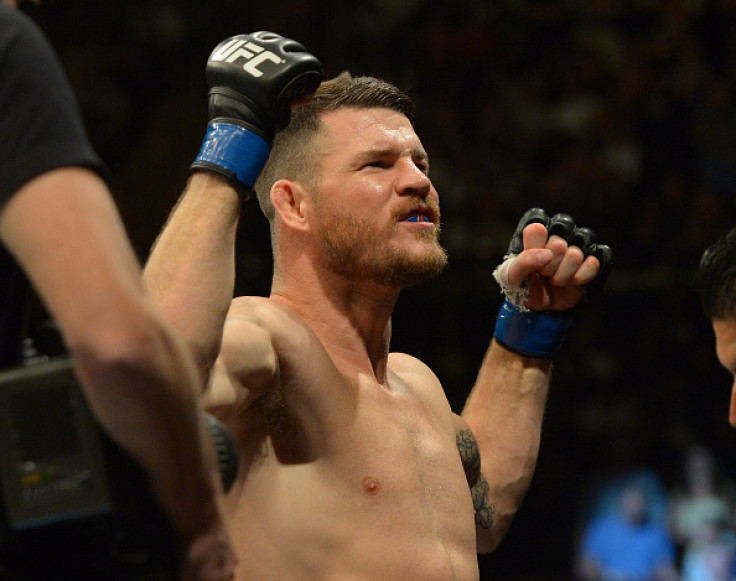 Middleweight champion Michael Bisping was not particularly impressed by the UFC 209 main event between welterweight champion Tyron Woodley and Stephen "Wonderboy" Thompson.
Woodley defended his title, controversially beating Thompson via unanimous decision in a fight that did not have much action, leading to fans booing, with UFC president Dana White even saying the champion 'did absolutely nothing.'
While some in the MMA community label it as a tactical bout, Bisping believes it was not a satisfying fight and that based on the evidence of the event, he should easily defeat welterweight legend Georges St-Pierre in their upcoming middleweight title bout.
"Well, let's be honest, it was tactical but it wasn't the most satisfying fight," Bisping said as quoted on MMAFighting. "If they're the best welterweights in the world, then I should f**k up GSP. That's a fact. If they're the best welterweights in the world then GSP is going to a funeral pretty quick."
The 38-year-old then took a slight jab at Woodley, who previously claimed he was the best welterweight of all time and that St-Pierre was avoiding fighting him.
"Best welterweight of all time?" Bisping added. "I like Tyron but all I saw there was 20 minutes of backing up. You've got to go forwards to win a fight. It was a tactical fight, Tyron won, congratulations to him. Well done."
Bisping, who won Upset of the Year at the World MMA Awards for his title win against Luke Rockhold, also responded to allegations from St-Pierre that he was drunk.
"If the fight was happening sometime soon, if I was in fight camp, then I wouldn't touch a drop of alcohol," he explained. "But the fact is, the guy needs so long to get ready for the fight, we're not gonna fight until the summer."