Michael Clarke gave an emotional press conference ahead of his final test as Australia captain in the fifth Ashes test against England at The Oval, saying that while he had given his "heart and soul" to Australian cricket, he acknowledged now was the right time to step down from the role.
The 34-year-old will retire from international cricket after the fifth and final Ashes test against England at The Oval, with the hosts already having regained the urn and holding an unassailable 3-1 series lead.
Clarke said that since making his Test debut against India in 2004, he has been extremely proud to represent his country. "I've given my heart and soul to Australian cricket. Every time I've walked on the field I've tried to do whatever it takes to help the team have success, whether I've been captain or just a player. And I've loved every minute of it," he said.
"I'm very fortunate to have played over 100 Test matches for my country. And, like I said before, I'm very grateful to both the players I've played with and played against.
"I was very fortunate to be the 43rd Australia Test captain and I'm really proud and honoured that I was given the opportunity. To all the players I've captained, I just hope I've been able to bring the best out of them. I think that's part of your role as captain of the team together the best out of each individual players and the best out of the team."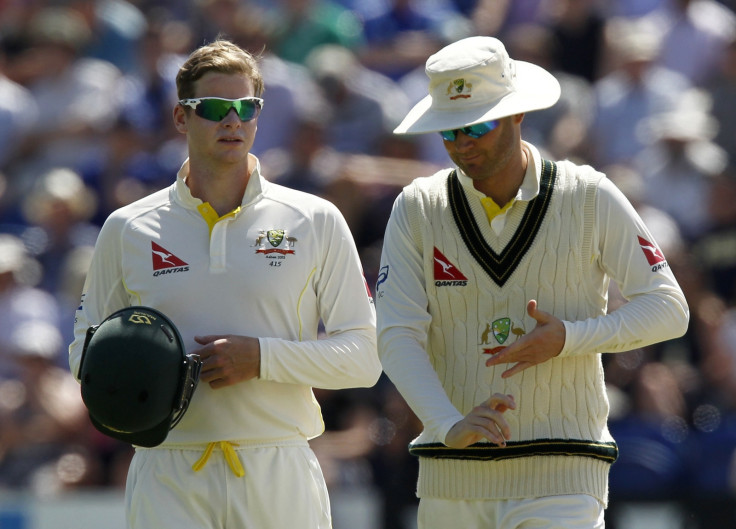 The manner of Australia and Clarke's performances in the 2015 Ashes series have come under heavy scrutiny both in Australia and abroad. After suffering a humiliating loss in the fourth Test by an innings and 78 runs to England at Trent Bridge, in which the Baggy Greens only managed 60 runs in their first innings, Clarke announced his retirement from international cricket.
Michael Clarke's cricket career
Tests played: 114
Tests as captain: 37
Hundreds scored: 28
Batting average: 49.3
Clarke admitted that while he hoped for a better send-off, he acknowledged now was the right time to walk away so some fresh faces could be brought into the Australia team.
"I think it's the right time for the team and for me to walk away from the game. I think this team now needs some fresh energy, they'll def be some fresh faces and some fresh enthusiasm as well. I'm confident that Australian cricket will continue to get better and I'm looking forward to sitting on my couch and watching them from there," he said.
"There's no fairy tales is there. I would obviously like to have played better in this series, but that's the way the game goes. There's highs and lows and difficult periods, but I've enjoyed both. Without the tough times I certainly wouldn't be sitting where I am today."
The fifth and final test of the 2015 series takes place between 20-24 August at the Oval in London.