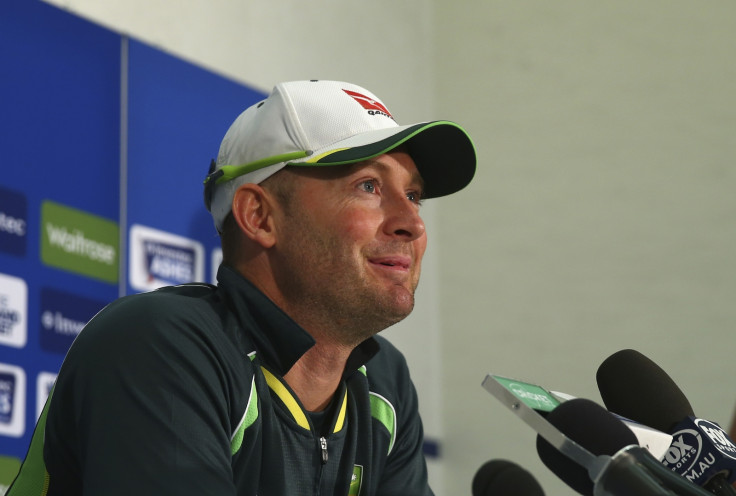 Australia captain Michael Clarke has confirmed his retirement from international cricket.
The 34-year-old announced the decision after England regained the Ashes with an innings and 78-run victory at Trent Bridge. Clarke retired from one-day cricket following the World Cup, but his Test career comes to an end after scoring 8628 runs in 114 matches.
The New South Wales born right-hander endured a torrid Ashes series with the bat, scoring just 117 runs in eight innings at an average of 16.71 as his career average dipped below 50 for the first time since April 2012.
Trent Bridge was the scene of vicious rumour regarding Clarke's future in the morning of the third day, with reports suggesting he had been advised to step down by chief selector Rod Marsh, but the skipper has denied the claims and said he made the decision on his own terms.
"The selectors did not speak to me about being dropped, or standing down," he told reporters after his retirement was confirmed. "I made the decision late last night and I spoke to my family. I had a conversation with Darren Lehmann and Rod Marsh and told them what I was going to do and they were both extremely respectful and thankful for what I have given Australian cricket.
"I am sad with the way we played through this series and the way I played as captain, that is the most disappointing part. I am not sad about this being the right time to walk away. I am blessed to have the career that I have, I've been part of some amazing teams.
"There is no doubt that I wanted to be positive right until the very end, so my sake and for the team's sake. I wanted to give the team every opportunity to come out here and play our best cricket in this Test match. I wanted to send a really positive message to my teammates so I thought that was the right thing to do at the time.
"Throughout this Test match things didn't go to plan. As a player you build yourself up for the biggest tournaments, that is what you want to be involved in; you want to play against the best.
"In Test cricket that is the Ashes and whether we had won this series or lost this series my decision might have been the same, I'll never know. That is the decision I have made I believe it is the right one for Australian cricket and the right decision for me."