Dell Board Agrees to Increased Michael Dell Buyout Offer
Shareholder vote delayed again to 12 September
The board of Dell computers has accepted a new buyout offer made by company founder Michael Dell, who along with partner Silver Lake has upped his bid by 10 cents to $13.75 (£9) per share. Shareholders will vote on the offer next month.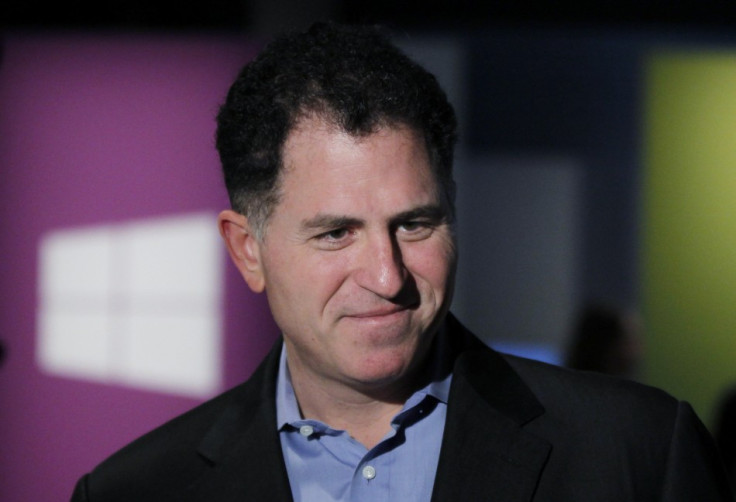 The new proposal, which increases Dell's bid from $24.4 billion to $24.8bn, comes just hours before Dell shareholders were due to vote on whether to go ahead with Michael Dell's buyout, and has been sweetened further to award a special third quarter dividend to investors of 13 cents per share.
Scheduled for 2 August, the shareholder vote to determine if Dell's offer is put into action has now been delayed for a third time and will take place on 12 September.
Dell's share price is up 5% at $13.64 in morning trading, having increased more than 34% since the start of the year.
Voting rules
In exchange for the increased offer, Dell has agreed to change its shareholder vote rules to meet a request made by the company founder and Silver Lake last week. The new rules mean that shareholders who do not vote will be counted neither for nor against Dell's buyout offer - previously, a non-vote was counted as a vote against him.
Two people familiar with an earlier failed vote told the Financial Times that some 23% of Dell shares had no vote associated with them, artificially increasing the 'no' votes by that amount.
Dell's previous offer to buyout the company at $13.65 per share was criticised for being too low, most vocally by activist shareholder Carl Icahn, who put in a counter offer of $15 per share for a controlling stake in the company, but he is not looking to remove it from the stock market, as Dell is.
Private
Dell and Silver Lake want to take the company private because they believe that significant restructuring to improve the company's outlook would be best performed away from the scrutiny of the stock market.
Another change agreed by the board means shareholders who bought Dell stock on or before 13 August will be eligible to vote, where previously the date stood at 3 June. This means that more arbitrage investors who only bought into Dell stock recently as a means of having a say in the vote will be allowed to do so.
As before, Dell, who owns a 15.7% stake in the company he founded as a student 29 years ago, will be excluded from the vote.
Negotiated
Speaking about the agreed changes, Alex Mandl, chairman of the special committee set up to handle the buyout, said:
"The committee is pleased to have negotiated this transaction, which provides as much as $470m of increased value, including the next quarterly dividend that will now be paid regardless of when the transaction closes."
Regarding the changes to voting rules, Mandl said: "We believe modifying the voting standard is in the best interests of Dell shareholders both because it has enabled us to secure substantial additional value and because it provides a level playing field for the decision facing shareholders."
© Copyright IBTimes 2023. All rights reserved.