Michael Dell will not raise his $24.4bn offer to buyout the Dell computer company, despite pressure from a rival bid causing delays to a vote which will decide the outcome of the world's third largest PC manufacturer.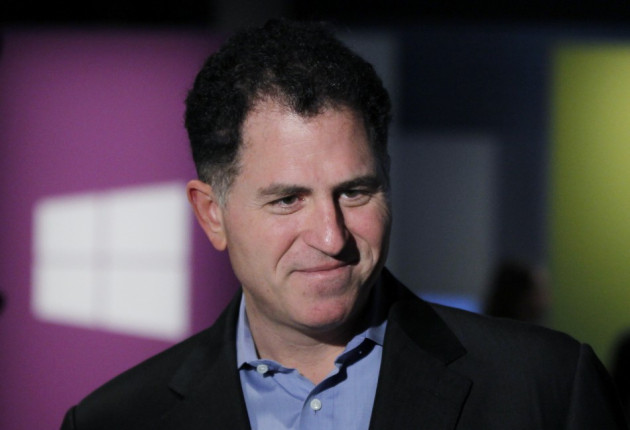 A shareholder vote scheduled for 18 July may be delayed by the special committee created to oversee bids by Dell and others for the company he founded as a student, because votes cast so far suggest the company's future is too close to call, a person familiar with the matter told Reuters.
Together with private equity partner Silver Lake, Michael Dell is offering to pay shareholders $13.65 per share to take the company off the stock market, but a counter-offer by billionaire activist investor Carl Icahn would see he and Southeastern Asset Management Inc buy back 1.1 billion shares at $14 each and keep the company public.
Icahn's proposal also includes a Dell warrant offered for every four shares held, entitling the holder to buy one Dell share for $20 within the next seven years; Icahn estimates his offer to be worth between $15.50 and $18 per share, more than Dell's own bid and the current share price of $13.02.
Voting for Icahn's offer will not take place yet, but his first task will be to succeed in having Michael Dell's offer voted down by shareholders, then win enough shareholder support at his own vote to replace members of Dell's board with his own nominees.
Stare-down contest
Dell is seen as having more to lose that Silver Lake if his bid is unsuccessful, given his 16% stake and ties going back 30 years to when he founded the computer manufacturer in his room at university. However, two people with knowledge of his plans say he and Silver Lake are equally tied to the proposal and any decision to increase their bid would be taken jointly, but both parties have agreed that their $13.65 per share offer will not be changed.
"It's a stare-down contest," one person familiar with the matter told the Financial Times, adding that a delegation of Dell's directors warned the company founder in early July that the deal could fail unless he raised his offer. "There are few people who love this deal," one backer of Dell said.
On 16 July, CNBC reported that BlackRock Inc, which has a 3% stake in Dell, was likely to vote against Michael Dell's buyout, while a day earlier T. Rowe Price Group Inc, which has a 4% stake in the company, confirmed its opposition to the offer.
Other shareholders, including Highfields Capital Management, Pzena Investment Management and Yacktman Asset Management, have also said they would vote against the offer because they believe it should be increased.
Stand-off could continue
However, if Michael Dell increases his bid shareholders are able to reverse their vote at the last minute, meaning the standoff could continue until the meeting begins on Thursday morning at Dell's Texas headquarters; as a result, shareholders could vote 'no' to put pressure on the co-founder to improve his offer, before changing to 'yes' at the last moment.
As voting so far has made the outcome too close to call, Dell's board could adjourn the meeting to a later date just before it starts, according to an FT source, then persuade the 'no' voters to change their mind or talk Dell and Silver Lake into increasing their offer.