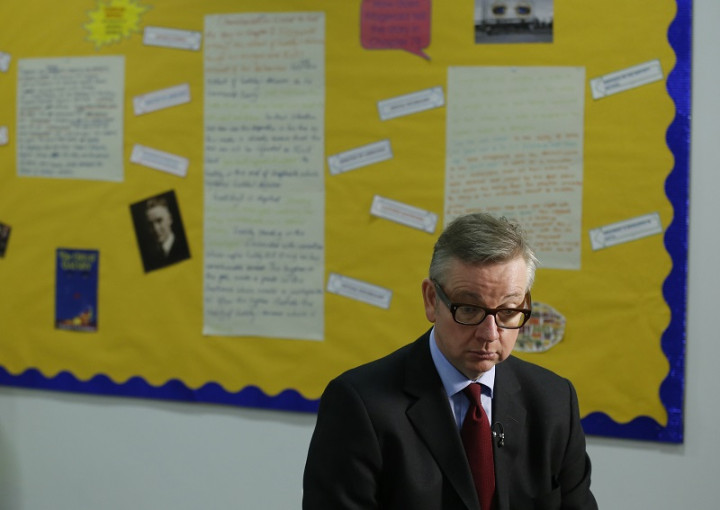 Education Secretary Michael Gove has apologised to David Cameron over a row with Home Secretary Theresa May over the handling of alleged extremism in schools.
May's special adviser Fiona Cunningham resigned following the investigation ordered by David Cameron into the dispute between two of his most senior ministers.
The two had clashed over ways to tackle extremism after reports of a hardline Muslim plot in several Birmingham schools.
The dispute over the so-called 'Trojan Horse' plot began when Mr Gove's concerns that the Home Office was being too soft on extremism was revealed to The Times newspaper.
The home secretary responded to the comments to release a letter she had written to Mr Gove accusing his department of failing to act when concerns about the Birmingham schools were first brought to its attention in 2010.
Mr. Gove has now written a letter of apology to the Prime Minister "in acknowledgement of his role" in the row. He also apologised to Home Office counter terror chief Charles Farr.
A Downing Street spokesman confirmed the reports saying: "In relation to unauthorised comments to the media about the Government's approach to tackling extremism and the improper release of correspondence between Ministers, the Prime Minister has received the Cabinet Secretary's review establishing the facts behind these events.
"In acknowledgement of his role, today, the Secretary of State for Education has written separately to Charles Farr and the Prime Minister apologising for the original comments made to the Times newspaper.
"In addition, in relation to further comments to the Times, Fiona Cunningham has today resigned."
Writing on Twitter, Shadow Home Secretary Yvette Cooper said the apology and resignation "miss the point", which she said was the "failure to investigate schools" and to work with communities on extremism matters.
Education watchdog Ofsted is inspecting 21 schools in Birmingham as a result of the allegations of a plot by hardline Muslims to seize control of governing boards in the city.
Ofsted will publish the findings of its investigation on Monday, with one of the schools expected to be found as "inadequate."
Mr Gove is also to make a statement in the Commons. Labour have accused the Government of "gross negligence" for failures to tackle the issue of extremism in schools.
Mr Cameron has said he remains "deeply concerned" by the extremism allegations and is taking a "specific interest" in ensuring the matter is addressed.