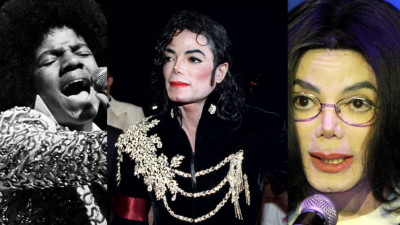 The trial of Micheal Jackson's physician, Dr. Conrad Murray, is becoming murkier by the day, with the focus now shifting to Micheal's changing appearance over the years. More specifically, there is still a raging debate over the question of whether or not Michael suffered from vitiligo universalis or he bleached his skin.
Apparently, Dr. Murray, while at the hospital, asked Micheal's personal assistant to dispose off a certain cream from the house. According to Michael Amir Williams, Jackson's personal assistant, Dr. Murray told him: "There is some cream in Michael's room that he wouldn't want the world to know about."
Eventually, when police searched Jackson's house after his death, they found two types of skin whitening cream. In addition, there were 19 tubes of hydroquinone and 18 tubes of Benoquin. These were apparently used by Jackson to treat his skin condition. These drugs, in effect, can be used to give the skin a more even appearance.
The bottomline seems to be this - if you have vitiligo, you don't lighten the rest of your body to match it. Instead, you darken the vitiligo patches to match the rest of your body. For the record though, Jackson has constantly stated that vitiligo was the reason behind his changing appearance; a lot of people believe otherwise.
Start the slideshow to check photos of Micheal Jackson as a childstar and his multiple changing faces till his death.