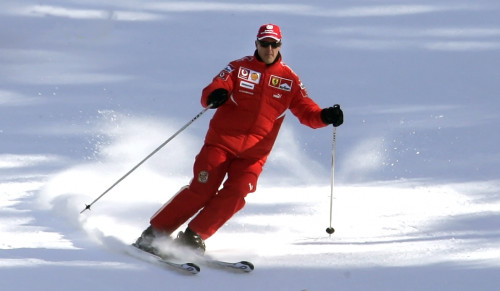 Michael Schumacher is "responding to instructions" and was able to blink, as doctors endeavour to slowly bring him out of his coma.
The racing champion's manager Sabine Kehm confirmed the reports in an official statement saying: "Michael's sedation is being reduced in order to allow the start of the waking up process which may take a long time."
Kehm said she was only providing an update on Schumacher's condition to clarify media leaks, and that no further details would be provided.
"For the protection of the family, it was originally agreed by the interested parties to communicate this information only once this process was consolidated.
"The family of Michael Schumacher is again requesting for their privacy, and the medical secret, to be respected, and to not disturb the doctors treating Michael in their work.
"At the same time, the family wishes to express sincere appreciation for the sympathy they have received from around the world."
The F1 racing driver suffered serious head injuries when he fell and hit his head on a rock, while skiing in the French resort of Meribel on December 29. The impact was said to be so strong it split his helmet in two.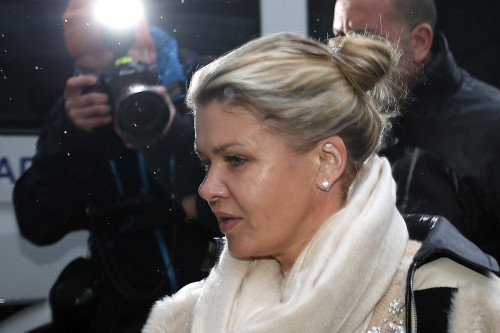 He has been in an induced coma in Grenoble University Hospital ever since, and while his condition was initially described as critical, he has stabilized following surgery.
Head doctor Emmanuel Gay has been testing his neurological reflexes since Monday (27 January).
French newspaper l'Equipe reported that the seven times racing champion responded during the tests. "During the early stages the patient blinked," the sports newspaper stated.
Experts have said that is a positive sign that Schumacher's doctors were trying to bring him out of the coma, and stated that the first 24 hours would be critical.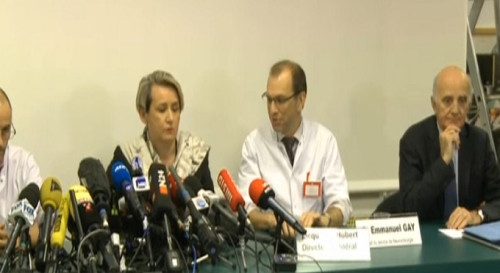 Dr. Clemens Pahl, a brain trauma expert at King's College Hospital in London said: "It means they have probably seen the pressure in his skull reduced."
Pahl warned, however that if the racing driver hasn't recovered sufficiently to wake up on his own, doctors might need to put him back in the coma.
"It could be that swelling in his brain hasn't come to an end yet so they might need to increase the medications again," he said.
Pahl added that it sometimes takes several attempts to bring a patient out of an induced coma.
Schumacher dominated Formula One before retiring in 2012, winning more titles than any other driver and enjoying 91 Grand Prix victories between 1994 and 2004.