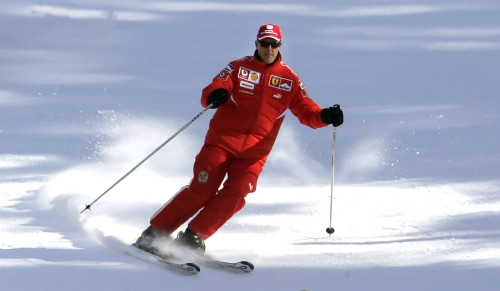 French investigators are inspecting the camera on Formula 1 driver Michael Shumacher's ski helmet, looking for clues to the cause of his life-threatening accident in the French Alps.
Police are also interviewing Schumacher's teenage son, who witnessed the crash.
News of the camera's existence emerged late on Friday afternoon.
Schumacher's family has handed both the device and helmet to the authorities for investigation. The camera has "been taken to see if it can yield any clues as to the circumstances of the accident."
It remains unclear whether the camera was switched on at the time of the accident.
Small helmet-mounted cameras have become increasingly popular for filming extreme sports in recent years.
The accident is being investigated by prosecutors, a common practice in France.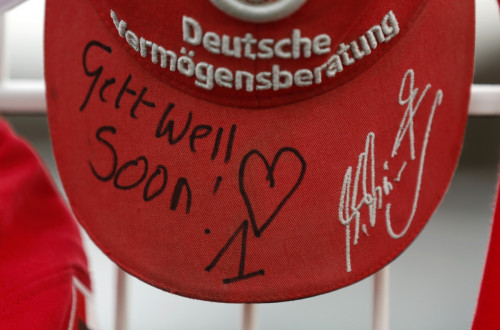 Meanwhile, although there have been no official updates on Schumacher's condition, a friend of the 45-year-old driver told journalists that he is improving.
Former F1 driver Philippe Streiff has visited Schumacher in hospital and revealed that his surgeon told him that while Schumacher remains in a serious condition, his life is no longer in danger.
"I'm not a doctor, I'm repeating what Gerard Saillant [surgeon and friend of the Schumacher family] told me," Streiff told reporters waiting outside the Grenoble hospital.
"Gerard Saillant said it is a serious condition but his life is not in danger anymore now, thankfully."
Schumacher marked his 45th birthday on Friday at the Grenoble University Hospital where fans gathered to hold a vigil and held a one-minute silence in the afternoon.
The racing driver's wife, Corinna, issued a statement: "The incredible sympathies shown by the Ferrari Fans outside the hospital has utterly overwhelmed us and moved us all to tears," said his family in a statement.
"We are deeply grateful for it and also for all the heart-warming and heartfelt wishes for Michael to get well soon, which have reached us from all over the world."