Michael Schumacher was trying to rescue a child when he suffered devastating head injuries on a ski slope, a German paper has reported.
The seven-time Formula One World champion is a critical but stable condition after crashing and banging his head when he went off-piste at Meribel resort, last weekend.
According to tabloid title Bild, Schumacher went to the rescue of a small girl who had fallen in the snow among rocks. At the time of the crash, Schumancher was with his 14-year-old son.
Bild said: "Suddenly the daughter of a friend crashed. Schumi helps the girl, leaving the groomed area and moves about 20 metres in the deep snow. Both sides of the groomed slopes are marked with flags. Has Schumacher not seen the instructions? Unclear. Schumi hits a rock covered by the snow."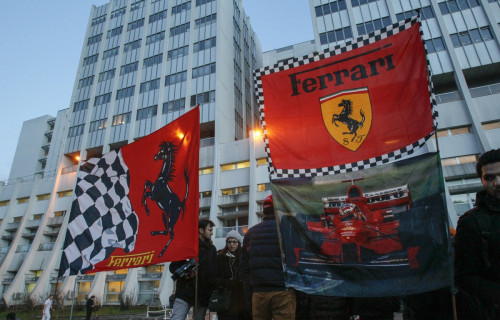 The unconfirmed claim about why Schumacher may have ventured in to a dangerous area came as fans kept a quiet vigil at the hospital where he is being treated in Grenoble.
Schumacher turns 45 today in a medically induced coma with his wife, Corinna, at his bedside. His family have said they will not "give up."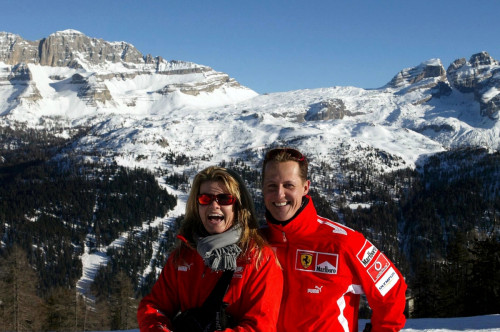 In a statement, his family said: "We would like to thank the people from all around the world who have expressed their sympathy and set their best wishes for his recovery They are giving us great support. We all know he is a fighter and will not give up."