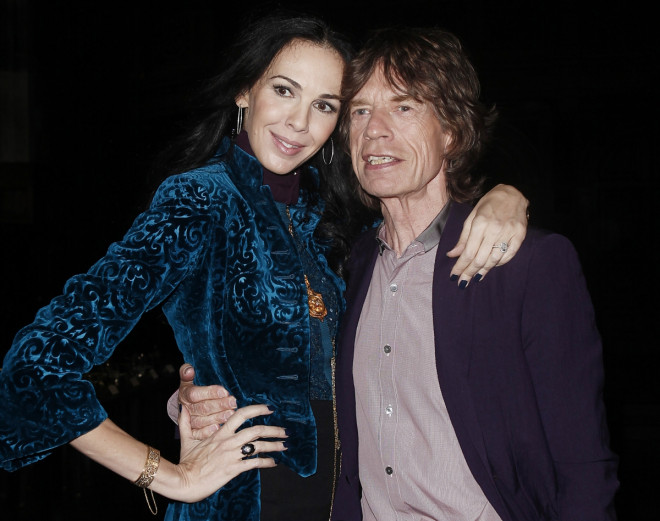 L'Wren Scott and her boyfriend Mick Jagger's relationship was reportedly on the rocks before she committed suicide but that didn't stop her from signing over her entire $9 million estate to him in her will.
Scott left everything to Jagger, according to probate documents obtained by The New York Post on March 26.
"I give all my jewelry, clothing, household furniture and furnishings, personal automobiles, and other tangible articles of a personal nature, or my interest in any such property, not otherwise specifically disposed of by this will or any other matter together with my insurance on the property, to Michael Philip Jagger," L'Wren wrote in her will. "I give the rest and residue of my estate to Michael Philip Jagger."
Scott specifically stated in the will that she didn't want her brother, Randy Bambrough, or her estranged sister, Jan Bambrough, to get any money, reports Hollywood Life.
She also wrote: "I have never been married. I have no children." However, she later crossed out the word 'never,' without stating any reason.
"Could L'Wren have meant this as a sign that she considered Mick her husband?" speculates the Hollywood Life report.
As per probate documents, Scott had a $9 million estate, which included her $8 million condo in New York City and $1 million in "tangible personal property and various other assets."
The 49-year-old fashion designer was found dead on March 17 after committing suicide.