Microsoft Could Use 'New Branding' for Windows 9; New OS to Give 'Unified Windows' Experience Across Platforms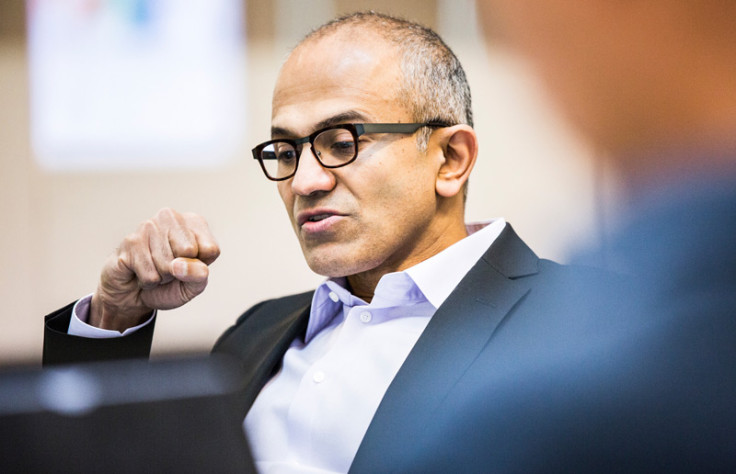 Technology giant Microsoft, which is all set to unveil the next iteration of its popular Windows series of operating systems, now seems to be looking at giving the highly anticipated technology product a hardcore makeover both feature-wise and with regard to the software's nomenclature.
The feature-wise makeovers have already hit the public domain, and these include the Redmond-based company's voice assistant Cortana, the Live tiles functionality, and a brand new 'Start Menu,' which is prominent among all new features.
With regard to nomenclature, Microsoft loyalists across the globe expect the next Windows iteration to be termed Windows 9 (said to be internally codenamed Windows Threshold as of now).
But all these could change. A new Reuters report states that the next Windows iteration will be 'newly branded.' Quoting analysts, the report hints that the Windows Threshold will in all probability be called just 'Windows'.
New Branding
Analysts quoted by Reuters do not rule out the possibility of Microsoft adapting an entirely new 'brand name' for its next OS which is expected to provide a unified experience to users across platforms (mobile, tablets and PC), when the most expected OS is released next year.
However, it is not known whether Microsoft will drop the 'Windows' brand in entirety to adapt a new branding for its yet-to-be-released OS.
A brand revamp possibility cannot be ruled out considering the fact that the company's last released operating system, Windows 8/8.1, failed to live up to user expectation.
"Windows 8 was not a shining moment for Microsoft," Michael Silver, an analyst working for Gartner, told Reuters.
"Probably the biggest issue that lingers is the negative brand equity in the name," Silver said.
Focus on 'Unified Windows' branding
Microsoft is said to be actively looking at launching a 'Unified Windows' platform, expected to be termed just plain 'Windows' rather than 'Windows 9', as the company's new CEO Satya Nadella reportedly wants to focus on 'mobile and cloud platforms' rather than on revving up the declining PC sales.
Hence, Microsoft's reported 'Unified Windows' platform looks more probable than a completely new branding for Windows 9.
The above aspect is evident by the fact that a recent report published in The Verge seemingly confirms Microsoft's intention to employ the 'Unified Windows' branding within the company's future devices, across mobile and tablet platforms.
"Microsoft's changing", says Analyst
"Microsoft is changing from a company that was Windows-centric to one that is services-centric," Gartner analyst Silver said.
The analyst thinks it is imperative that Microsoft focuses intensively on providing cross-platform services, rather than just Windows 9, or Windows Phone for that matter.
With rival technology giants, most notably Google and Apple, showing the way ahead in terms of cross-platform services, it is imperative for Microsoft to grab a significant chunk of cross-platform users on rival operating systems.
Microsoft's 'Unified Windows' platform, once official, will undoubtedly be a game-changer for the company, as such a 'unified user experience' will be a first -- for as far as the operating platform development segment and OS users are concerned.
Windows 9 aka plain 'Windows' expected features:
Microsoft Windows 9, now expected to be called just 'Windows', or maybe something else, is highly expected to bring back Microsoft's iconic Start button in the form of a new 'mini start-menu' which the company showcased at its Build conference earlier in the year.
This prototype showcased floating Live Tiles in the Start Menu, which lets users access both metro-style and conventional (traditional Windows) apps.
Another important aspect that users should check out in the Windows 9 Technology Preview is Microsoft's personal digital assistant (PDA) Cortana, which is expected o reside full-time within the OS, in the form of an exclusive launchable application.
On desktops, the new Windows interface is expected to boot as default rather than letting users choose between the traditional Windows and metro-style user interfaces.
The new Windows OS, once official, is also expected to dynamically fit in the device which it runs.
A 'Technology Preview' of Microsoft's new 'Unified' Windows' is slated to release officially by the end of September 2014.
© Copyright IBTimes 2023. All rights reserved.