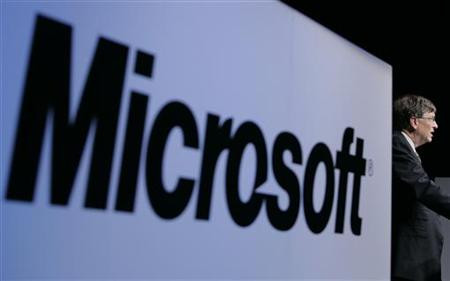 Tech giant Microsoft has exceeded analysts quarterly financial estimates, with strong sales of its Office software and Xbox 360 games console leading the charge.
The report saw the company boast a record eight per cent growth in revenue, taking in $17.4 billion. The company also saw a four per cent increase in profit, taking in $6.2 billion.
Despite the increase in revenue and profit, the news wasn't all good. The company's Online Services division, which houses its flagship Bing search engine, saw its ongoing loss deepen losing $728 million on revenues of just $662 million.
Analysts were also quick to point out that Microsoft's Windows division also saw a a loss, with revenue dropping by one per cent. The news comes despite a two per cent increase in PC sales, which saw a four per cent loss in profit.
The loss in revenue was compensated by a growth in Microsoft's Business and Entertainment & Devices Divisions.
The company's Business division saw a healthy seven per cent increase for the quarter, meaning that it has enjoyed a 16 per cent growth for the financial year as a whole. The growth was largely due to a growth in its Office software's sales. The software suite saw sales exceeding the 100 million mark.
The company's Entertainment & Devices division, which makes and develops the Xbox 360 and Xbox LIVE, saw a 30 per cent growth in revenue for the quarter and a massive 45 per cent increase for the year. In its statement Microsoft attributed the growth as, "due to the ongoing momentum of the console, Kinect, and Xbox Live."
The news comes just after tech-rival Apple released its own quarterly figures, revealing profit increases dwarfing those of Microsoft.