Microsoft will retire the Windows Live brand before the launch of Windows 8 as it seeks to introduce a set of app-style services that integrate better with its desktop software.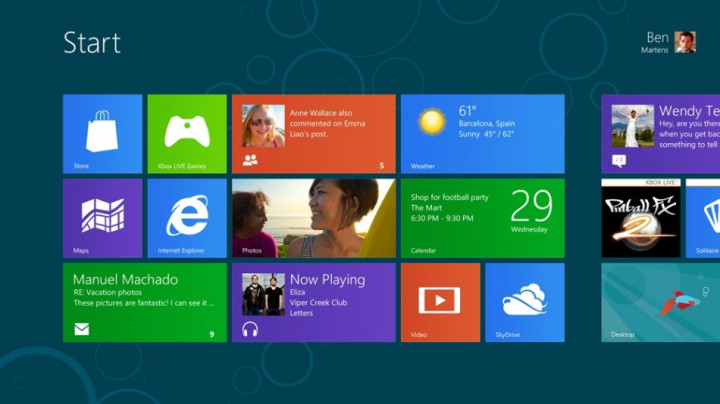 Chris Jones, vice president in Microsoft's Windows Live group, said even though Windows Live services such as Hotmail and Messenger were hugely successful - with 350 million and 300 million users respectively - they fell short in the modern app age.
Windows Live is the collective brand name for a set of services and software products from Microsoft, most of which are browser based.
"While these results are certainly noteworthy, they still did not meet our expectations of a truly connected experience. Windows Live services and apps were built on versions of Windows that were simply not designed to be connected to a cloud service for anything other than updates, and as a result, they felt 'bolted on' to the experience," Jones said in a blog post.
Jones also admitted that the number of different products tagged with the Windows Live name was confusing for consumers, with the range including desktop software such as Windows Live Essentials, web-based products such as Hotmail, SkyDrive and Messenger and the Windows Live ID account details.
"This created some amount of customer confusion, which is noted in several reviews and editorials. The names we used to describe our products added to that complexity," Jones added.
In the Windows 8 PC software, functions such as the calendar, mail and messenger are integrated into the main desktop software to be easily shared across the cloud.
"In the past we've called these apps Windows Live Essentials and they really were designed separately from the Windows Live experience but with Windows 8 we've designed all these apps to really be in the Metro style and an integrated part of what we're doing on the desktop," Jones said in a video demonstration of Windows 8.
That includes a People app allowing users to connect to contacts on Messenger, Facebook, LinkedIn and Twitter.
"Today the expectation is that a modern device comes with services as well as apps for communication and sharing. There is no 'separate brand' to think about or a separate service to install - it is all included when you turn on your PC for the first time," Jones' blog post said.
"Windows 8 provides us with an opportunity to reimagine our approach to services and software and to design them to be a seamless part of the Windows experience, accessible in Windows desktop apps, Windows Metro style apps, standard web browsers, and on mobile devices."