Snow has fallen in parts of the Middle East as a powerful winter storm swept through the region, killing two Syrian refugees in Lebanon and forcing thousands who have fled their country's civil war to huddle for warmth in refugee camps.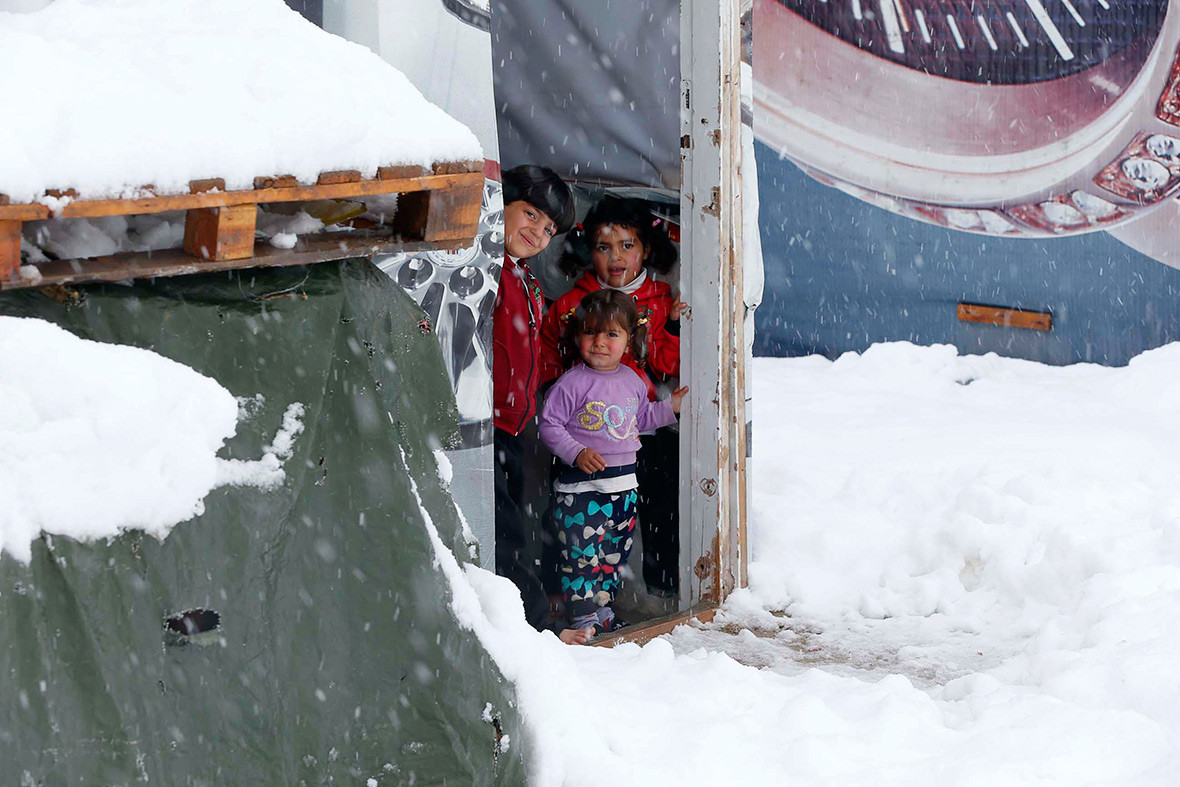 Heavy snow fell in the mountains and Bekaa Valley in Lebanon. Petrol stations, schools, banks and shops were shut and power was cut throughout the country, but it was particularly trying for the hundreds of thousands of Syrian refugees who live in tents and makeshift shelters.
Near the town of Anjar, on the border with Syria, refugees used brooms and sticks to try to clear heavy snow from the tops of their tents, fearing the shelters would collapse. Inside, adults huddled around wood-burning stoves to try to keep warm.
Elsewhere, Palestinian authorities in the West Bank and Gaza Strip declared a state of emergency over the storm.
An eight-month-old Palestinian infant in the Tulkarem refugee camp died in a fire caused by a heating stove, said Palestinian civil defense ministry spokesman Louay Bani Odeh.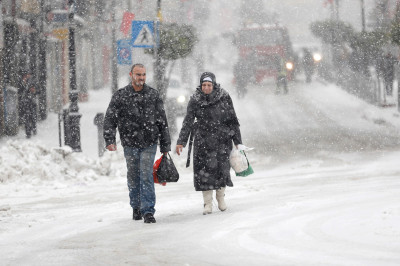 Snow also accumulated in the Golan Heights and northern Israel. Jerusalem schools closed ahead of a forecast warning of 10 inches (25 centimetres) of snowfall. The weather dominated Israeli media newscasts as snow fell in repeated bursts in Jerusalem, with media promising more snowfall later.
Israeli police closed roads in the country's north as Jerusalem city officials directed snow preparations from a "war room" in a bunker underneath city hall, and deployed about 150 snow ploughs. The military readied armoured personnel carriers to help the police.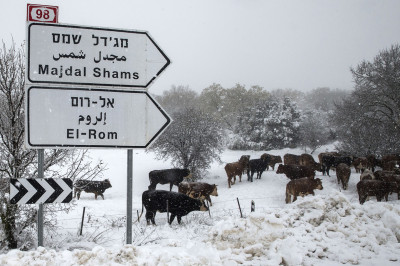 In Syria, snow blanketed Qassioun Mountain, which overlooks the capital, Damascus. The snowfall also brought traffic to a near standstill in the city and the Education Ministry shuttered schools and universities for two days.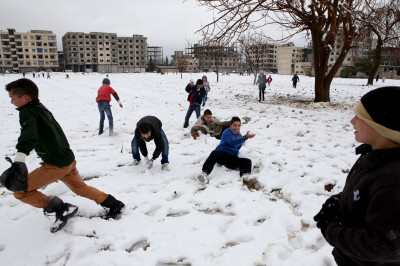 Heavy snow brought parts of Turkey to a standstill. Turkish Airlines cancelled 44 flights as the cities of Ankara and Istanbul were blanketed with snow.