Middle East snow: Syrian refugees face desperate situation in freezing weather
Syrian refugees and internally displaced people are facing a desperate situation after a snowstorm struck the region, killing at least five people.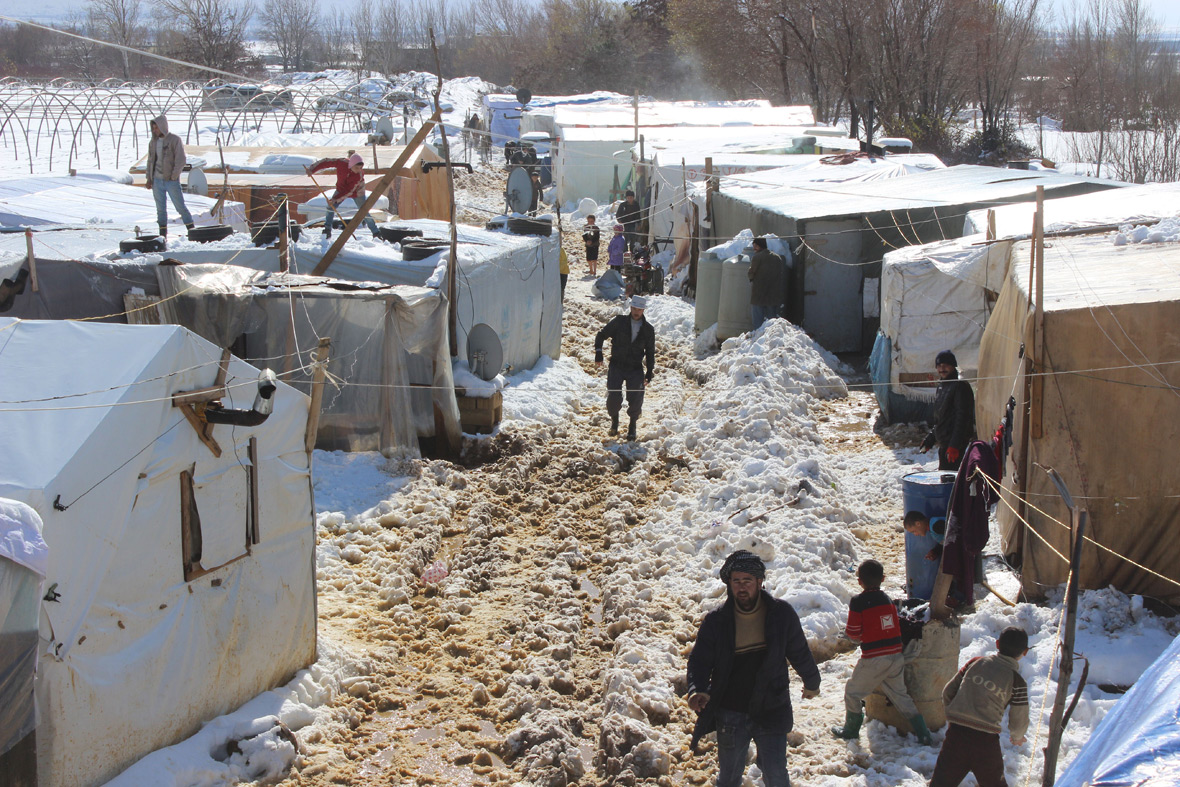 Three Syrians died in Lebanon and two in the northern Syrian city of Aleppo, according to Lebanese security officials and Syrian activists.
Snowfall and gales in Lebanon's Bekaa Valley destroyed some Syrian refugees' tents leaving people without shelter. Snow blocked roads in the Bekaa Valley, where more than 400,000 Syrian refugees are taking shelter in camps.
Mahmoud Moustapha, a Syrian refugee responsible for an unofficial camp where hundreds of refugees have set up tents, said: "The whole situation is tragic. It's miserable and it's freezing. People have no heating. Look. There is no bread nor diesel. No cars can reach here."
The wintry weather mostly silenced the guns in Syria and grounded government warplanes because of bad visibility. Wednesday (7 January) was the first day in three years when no casualties of the conflict were reported in Syria.
"The storm has bad effects and good ones," said Beibares Tellawi, an activist in the besieged city of Homs. "We have no blankets, no heating but the regime stopped its airstrikes."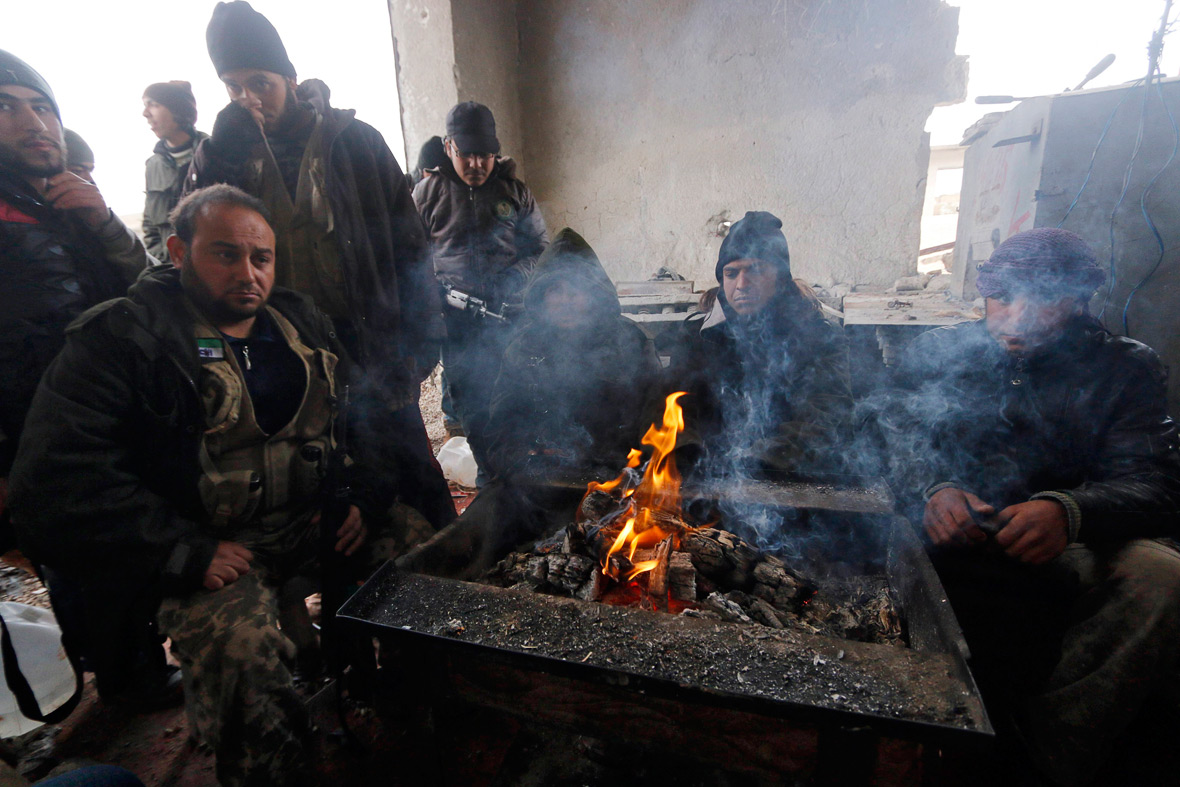 The war, which began nearly four years ago, has also displaced some 6.5 million Syrians within the country whose pre-war population numbered about 23 million people.
The storm is forecast to last several days, threatening further disruption in Lebanon, Syria, Turkey, Jordan, Israel, the West Bank as well as Gaza Strip, which have all been affected. Night-time temperatures in Ankara were forecast to plunge to minus 17 degrees Celsius.
Wind and rain also struck the Gaza Strip, where infrastructure and thousands of homes were destroyed in a 50-day war with Israel last summer.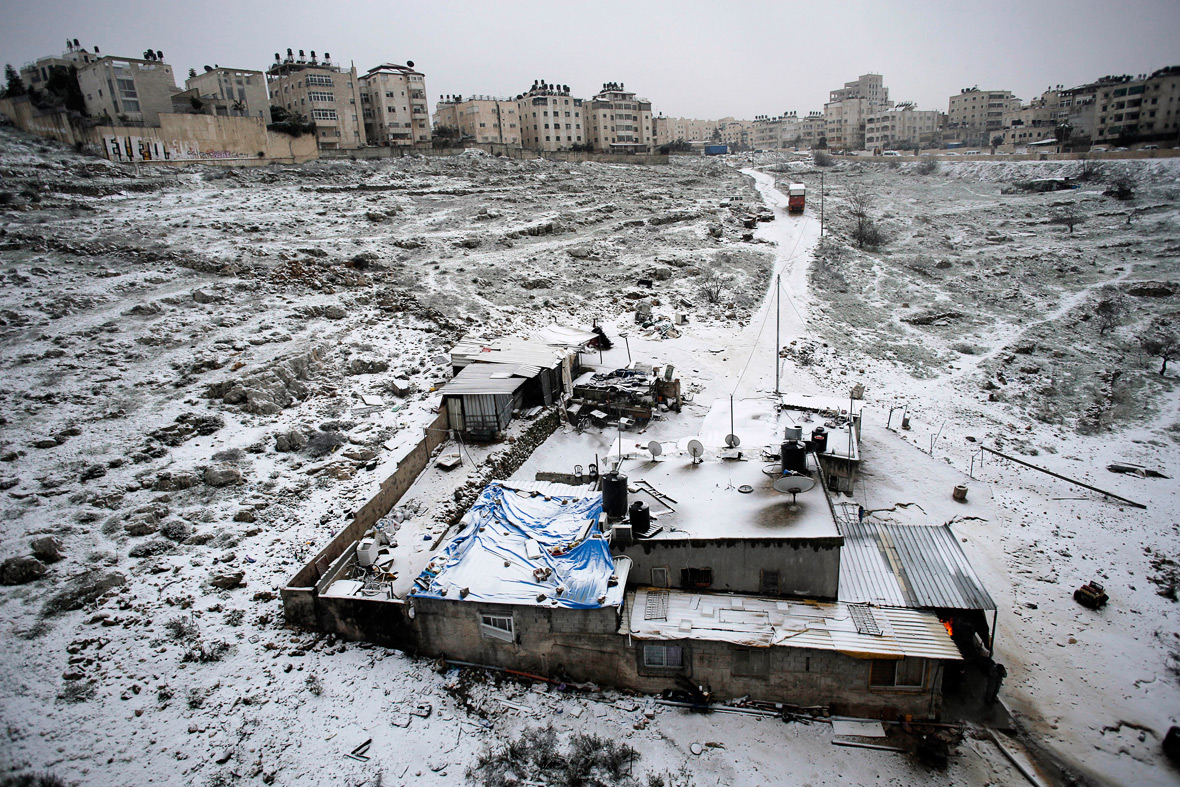 Transport was disrupted across the region. Israeli police closed the main highways to Jerusalem intermittently, while Beirut Airport was briefly closed.