Miesha Tate says her fight with Ronda Rousey convinced the UFC to have a women's division
Tate: 'I feel like I was blessed to have a rival like Ronda Rousey.'
Former UFC fighter Miesha Tate believes her rivalry with former bantamweight champion Ronda Rousey opened the doors for women to compete in the organisation.
The duo first faced off against each other at Strikeforce in March 2012 before fighting again at UFC 168 in December 2013, with both fights ending in a Rousey armbar victory.
A rivalry formed between the two during those two fights, especially when they were opposing coaches on The Ultimate Fighter 18 as a lot of verbal insults were exchanged.
And Tate believes it was the competitiveness of her first fight with "Rowdy" that convinced UFC president Dana White to introduce a women's division, who previously stated that it would never happen.
"In hindsight, I definitely feel like it [rivalry] was a good thing," Tate told MMAjunkie. "I feel like I was blessed to have a rival like Ronda Rousey. Because, without the two of us, there wasn't enough. She wasn't enough by herself, and I wasn't enough, definitely, by myself."
"It was the two of us together, our fight in Strikeforce, that made Dana White and [former UFC CEO] Lorenzo Fertitta say, 'Wow, OK, maybe the UFC can have a women's division, because these two were competitive.'
"I think it was her and my fight together that was so close. It was back-and-forth, and there was lots of action. She would almost catch me and then I'd have her back. It was very competitive, and even at the end I refused to tap. I let her literally snap my arm in half. That was my choice. I got put in the armbar; that wasn't my choice. But to let it literally fold backwards was definitely my choice."
Since their second fight, Rousey went on to defend her title four more times before losing it to Holly Holm at UFC 194 and then losing to Amanda Nunes at UFC 207. As for Tate, the 30-year-old went on to defeat Holm for the title at UFC 196 before losing it to Nunes at UFC 200.
"Cupcake" then suffered a unanimous decision loss to Raquel Pennington at UFC 205 and subsequently retired. With her and Rousey not likely to return to the octagon again, Tate revealed that a trilogy was originally in the works.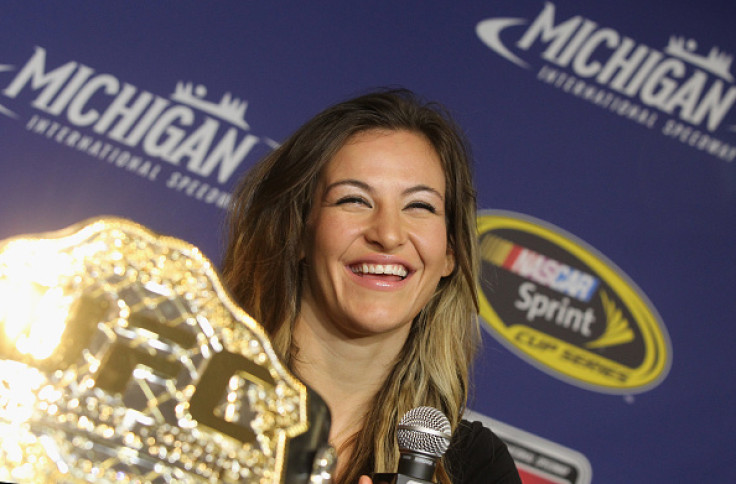 "That was the fight that I was hopefully working toward, and it didn't come to fruition again," she added. "But it almost did. When Holly Holm fought Ronda Rousey, that was actually supposed to be my fight. I was preparing for that, and it didn't work out for me, but it did for Holly. And obviously all of that unfolded, and I beat Holly, and it is what it is. But I was ready and prepared in my mind that a third fight with Ronda Rousey was going to happen."
"So it's kind of always something that just stuck with me, that it was meant to happen. At this point, I highly doubt that can ever come to fruition. I know that she's engaged to Travis [Browne], and she probably wants to start a family. Who knows if she wants to return? And I certainly have no desire to want to return."
© Copyright IBTimes 2023. All rights reserved.