Ronda Rousey has revealed that she is engaged to boyfriend Travis Browne, with the couple who have been dating since 2015 now planning for their wedding next.
The former UFC women's bantamweight champion was seen walking the streets with fellow fighter Browne, sporting a diamond ring.
When asked about the ring, Rousey hesitated for a moment before revealing the news that they were getting married.
"We're getting married," she told TMZ, before being asked when it could happen. "Soon but I don't really know what goes on in planning a wedding."
"It could be really easy. I know I don't want a lot, I don't really need decorations or flowers, just somewhere to go and something to eat and people around."
Rousey (12-2 record) pioneered women's MMA as she not only made it mainstream, but was also the company's first women's bantamweight champion, defending her title six times before her loss to Holly Holm at UFC 193.
After more than a year-long wait since her first loss, "Rowdy" returned to the octagon at UFC 207 in December 2016 only to suffer a devastating defeat to current champion Amanda Nunes in under a minute.
With speculation of the 30-year-old possibly retiring from fighting along with her furthering her acting career, having guest starred in the second season of NBC crime drama series Blindspot, it looks like we may have seen the last of Rousey in an octagon.
"We are engaged," added Browne, who is on a losing streak himself having lost his last three heavyweight bouts. "We were under a waterfall in New Zealand and it felt like the right place to do it."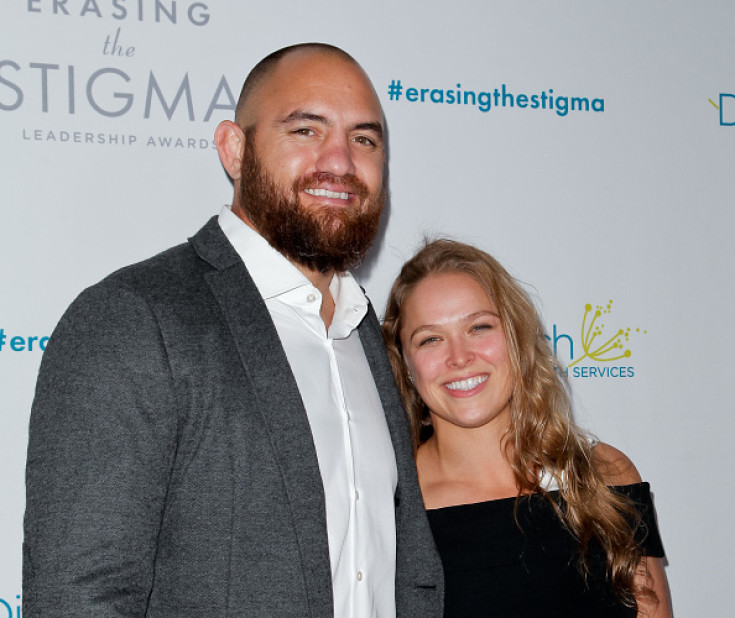 UFC president Dana White also offered his congratulations to the newly engaged couple: "I'm very happy for Ronda and I'm looking forward to the wedding!"