Mikel Arteta has been identified by the Spanish media as the Manchester City member involved in a tunnel bust-up with Lionel Messi following the Premier League giants' 3-1 victory over Barcelona on Tuesday night (1 November). Spanish broadcaster La Sexta reported that the former Arsenal captain, who is currently Pep Guardiola's assistant at the Etihad Stadium, sparked the incident with an insult directed at the Argentinian star when the players were on their way to the dressing room.
The reports claim that Barcelona were upset at how effusively Manchester City players celebrated the win despite being only a Champions League group stage game. Furthermore, Messi was reportedly fuming with some of the decisions of referee Viktor Kassai as he understands that Ilkay Gundogan's third goal should have been disallowed as Sergio Aguero set up his Manchester City teammate with a handball.
According to La Sexta, the Barcelona forward was waiting for the referee in the tunnel to express his disappointment when Manchester City assistant Arteta emerged before both were involved in an exchange of words.
The ex-Arsenal captain, who trained at the Barcelona academy, reportedly triggered the incident after saying: "What are you waiting for? Go and get changed, a***hole."
Messi responded: "Stupid, come over here, don't run off and hide!"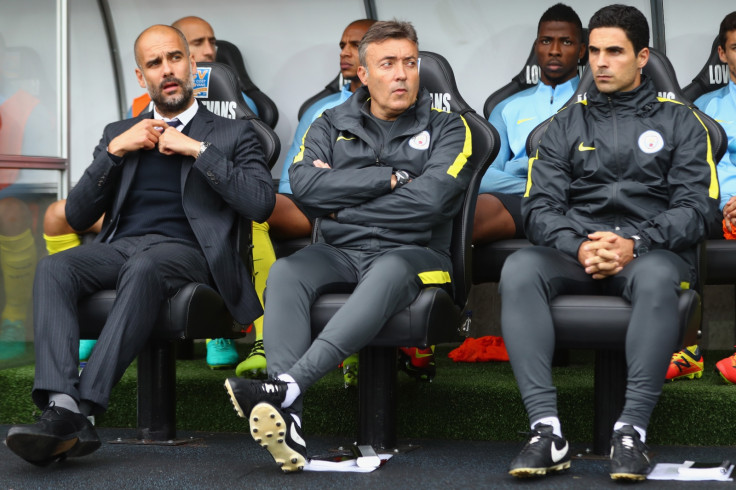 The former Arsenal star went to the Manchester City dressing room afterwards and Messi tried to follow him with a member of the Barcelona staff but nothing else happened.
Other sources have suggested that Fernandinho was the player in question but the Manchester City midfielder denied it in his Twitter account.
Meanwhile, it was also said that Aguero had to calmed down his Barcelona friend to avoid a further spat.
But asked by Cadena Ser whether it is true he needed to speak with Messi following the incident in the tunnel, Aguero said: "No, no, someone just told me that. I heard something. I saw Leo and he was a little bit angry but I asked him about that and he told me that nothing happened. Then we were talking. I do not know what happened because I arrived (in the dressing room) late so I have no idea. But in football everything happens. It is not something new. I saw after and he was calm. I think that he was more angry for (having to do) the anti-doping test and also because of the result, but not so angry with someone (from City)."