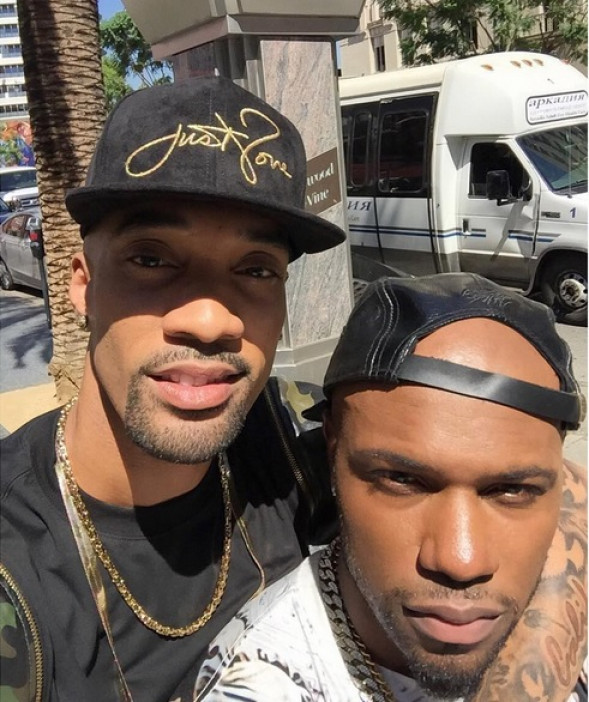 In an emotional video, Milan Christopher and his boyfriend Miles Brock reveal their struggle in the music industry due to their sexual orientation. In the previous episode of Love and Hip Hop Hollywood, the couple were seen having heated arguments over Sir Brock's reluctance about revealing his sexual orientation before Amber, his ex-girlfriend.
Their bickering in the last episode sparked rumours that the couple had broken up. Wetpaint reported that Christopher had posted a bitter message for Brock and asked him to refrain from using his name in social media. The Instagram post has since been deleted, but according to the website, the rapper declared his break-up with Sir Brock.
"@Siirbrock can you stop posting me on your page with you fake a** bulls**t," the rapper wrote on his Instagram account. "Don't add me to your story and this pitty party you trying to create for yourself. You got two more Monday's and millions of viewers of that s**t. No need to bring me on your social media knowing we broke up. You road my name and used me enough don't you think. Thanks in advance."
In the last episode, Miles sets up an appointment with a therapist so he can reveal to Amber he's dating a man. However, he couldn't find the courage and later seeks spiritual guidance before he comes out before his ex-girlfriend.
"I am worried that my sexual orientation will overshadow my talent. Being a gay hip hop rapper and people may have their opinions. I need more time to figure it out am I really ready to tell everybody right now... its hard," Brock said in the VH1 special episode sneak peek video.
"In hip hop industry it is crazy, you know being a black gay dude, its like a lot of people don't mess with you," Christopher added.
The VH1 special episode is titled LHH: Out In Hip Hop and will air on Monday, 19 October at 11/10c.