Nikki Mudarris sex tape: Love and Hip Hop star blames Mally Mall for leaking video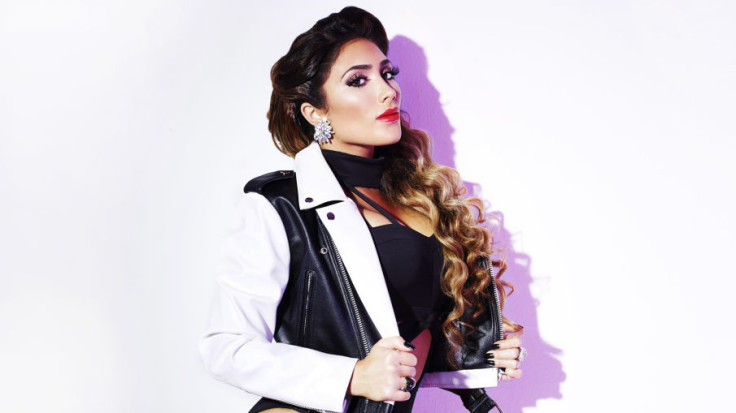 A sex tape of Nikki Mudarris and Mally Mall that has leaked online has infuriated the Love & Hip Hop Hollywood star who went on a Twitter rant to slam the culprits for violating her privacy. The tape was leaked online and some clips made their way to YouTube and other video sharing websites.
Mudarris vented her anger on her social media accounts and called the entire incident 'embarrassing and hurtful'. HipHollywood reports that the on-again off-again couple are currently not dating and chances are high that their intimate video is an old one which sneaked in this week.
In a written statement, the LHHH star admits that the video is real and was made public without her consent. It appeared as if she was blaming the whole incident on Mally Mall.
"I really wanted to ignore this but since everyone is asking I'll make this publicly known. This was a total violation of my privacy. I wasn't aware this would be public and even more shocked that the world was able to see me in an intimate moment, this was someone I was in a relationship with in our personal moment in our home. This is beyond embarrassing and hurtful. I would never consent to doing such a thing and let it be open to the world to see, clearly I was intoxicated as you can see in my face. But let me warn you, ladies.. Be careful who your sleeping with, he may be your enemy... I can't even explain the feeling but things will be dealt with. Evil people never prevail. This was someone I once trusted/confide in and it just really opens your eyes to be careful who you're with and what you do. You may say your piece but we know who had that in possession and who did what. I rest my case peacefully."
The socialite is not the first Love and Hip Hop star to have a sex video leaked online. In 2014, a racy video clip of Mimi Faust and her then partner Nikko Smith went notoriously viral on the internet. The former girlfriend of Stevie J has always maintained that the tape was stolen from her handbag at the airport and was later made public.
© Copyright IBTimes 2023. All rights reserved.