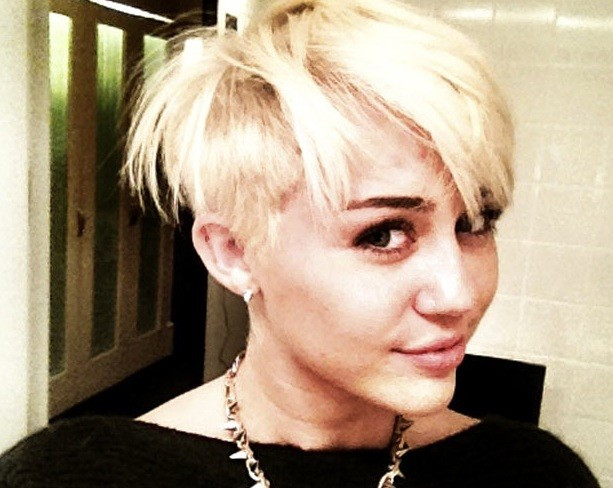 Miley Cyrus has become a victim of online ridicule after chopping her trademark blonde locks in favour of an edgy short style.
The 19-year-old former Hannah Montana star uploaded a snap of herself ahead of her cut and then another photo after her new look was complete.
She accompanied the picture of her choppy platinum pixie cut with the words: "Never felt more me in my whole life."
However, some fans were not so keen and it was not long before she was the target of a backlash of cruel jokes.
One Twitter user said: "I guess Miley Cyrus shouldn't let me cut her hair next time."
Another wrote: "Da f*** did Miley Cyrus do to her hair? She looks like Macaulay Culkin."
Cyrus, who recently got engaged to long-term boyfriend Liam Hemsworth, defended her decision by saying: "If you don't have something nice to say don't say anything at all. My hair is attached to my head no one else's and it's going bye bye :)."
Just to prove her point, she uploaded a series of additional images of her rock chick style.
"Love my hair, feel so happy, pretty, and free," she gushed.