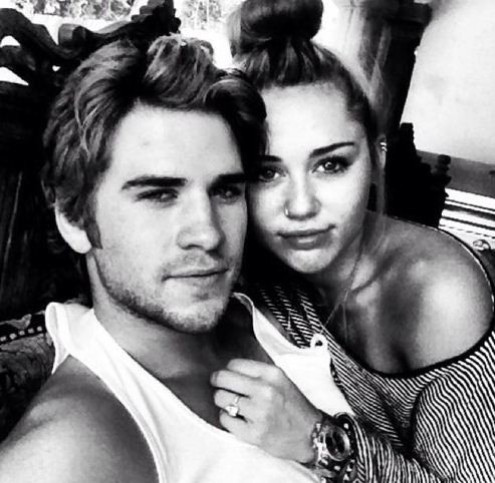 Former Disney star Miley Cyrus is sharing too many details of her personal life on Twitter and her official website, says her actor fiancé Liam Hemsworth, who has asked the 19-year-old pop star to stop being so public with her emotions.
The issue came to a head on 13 September, when Cyrus tweeted what appeared to be critical remarks about her relationship with Hemsworth.
"Ever feel like you want just...something more. Not sure what exactly...passion perhaps?" the first one read.
The second: "Sometimes I feel like I love everyone more than they love me. Hatttte that feeling."
And the third: "Thought of the day: Maybe it's not that they love you less, they just love you the most they are capable of loving."
The teenager then tried to clear the air, tweeting: "& no there is not trouble in paradise.... just thoughts."
Nevertheless, Hemsworth is believed to be upset with his fiancée.
"Miley's tweet was such a huge insult to Liam. She tried to pass it off like it had nothing to do with him, but it totally affected him, no matter what she tries to say," a source said, adding, "She was trying to get his attention, but she just ended up making him pull away from her more. He think she's acting like an immature schoolgirl, and he wants her to get off Twitter completely."
A similar situation arose in 2009, when Cyrus temporarily quit Twitter. Shortly before closing her account, she wrote: "FYI Liam doesn't have a Twitter and he wants ME to delete mine with good reason. It wasn't because my friend told me to. I stopped living for moments and started living for people."
The couple have had an on-off relationship since they met in 2009, on the set of The Last Song. The relationship became serious when the Hunger Games star proposed to Cyrus on 31 May, offering her a 3.5-carat diamond ring from jeweller Neil Lane.