Disney and Hollywood star Miley Cyrus was spotted smoking something that looked suspiciously like a hand-rolled cigarette that may have contained marijuana. And she was spotted twice.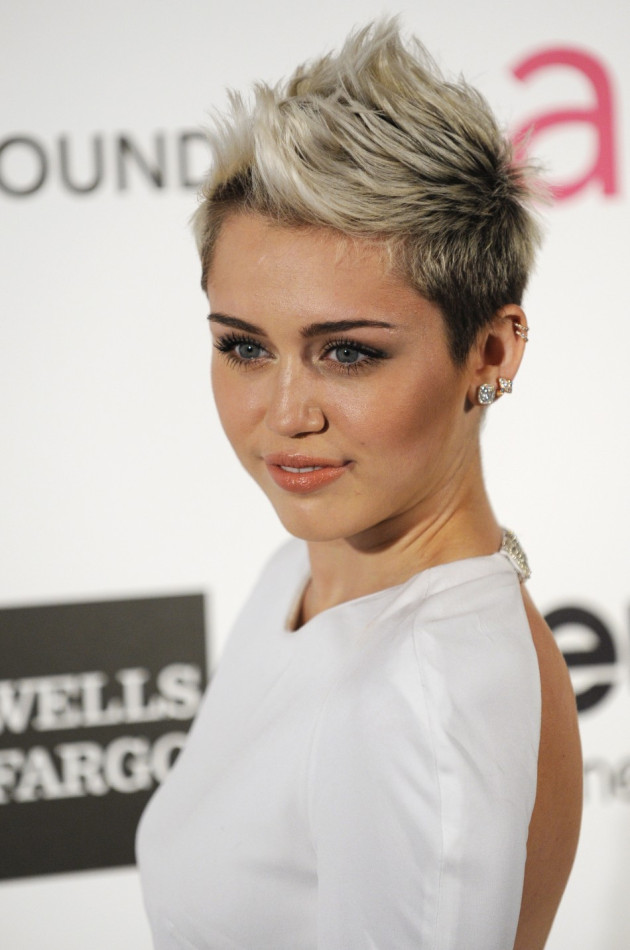 According to the Daily Mail, the Party in the USA singer was seen smoking on the balcony of her hotel in Miami, Florida. The 20-year-old, who covered her head with a black beanie hat and also sported huge dark sunglasses (presumably to avoid detection) the second time, was also seen speaking with friends. However, she was not wearing her engagement ring; she is engaged to actor Liam Hemsworth.
Incidentally, if the reports are true, this is not the first time Miley will have made the headlines for smoking banned substances. In 2009, the Disney actress was caught smoking salvia, a hallucinogen. Worse still, she was caught on video.
Father - Fiancé Standoff
Meanwhile, on a more personal front, it was recently revealed that the actress' father, Billy Ray Cyrus, is unhappy with the idea of his daughter marrying Hemsworth.
"Billy Ray sees the writing on the wall," a source told the National Enquirer, "He's fed up with the disrespectful way Liam treats Miley by constantly flirting with other women in front of her."
"He had deep reservations about Liam from the start, because when Miley hooked up with him, she was the big star and he was an unknown in America," the insider explained, "Billy Ray thinks Liam hitched his wagon to Miley and used her fame to turn himself into an A-list actor. He feels so strongly about it that he told Miley he'll boycott the wedding if she goes forward with it."
"Billy Ray won't stand by and watch Miley get her heart bro­ken," the source concluded, "He's praying she takes his advice before she really gets hurt."
Snoop Lion Release
Finally, Miley and Snoop Lion have released a new collaborative track, called Ashtrays And Heartbreaks. The song will feature on Snoop's album - Reincarnated.