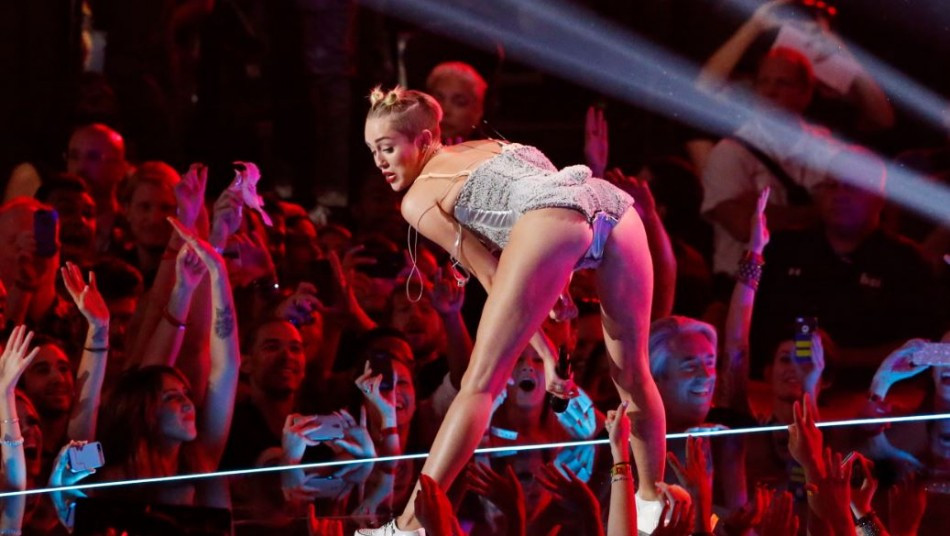 Pop star Miley Cyrus took the social media by storm after her racy performance at the MTV Video Music Awards held at the Barclays Center in Brooklyn, New York.
Cyrus sparked controversy after she slipped into a flesh-coloured plastic bikini and performed a duet of Blurred Lines with Robin Thicke. Celebrities also took to Twitter to react to her raunchy performance and Thicke's 66-year-old mother Gloria Loring, herself a veteran actress and singer, expressed her distaste.
"I just keep thinking of her mother and father watching this. Oh, Lord, have mercy. … I was not expecting her to be putting her butt that close to my son. The problem is now I can never 'unsee' it," she told Yahoo OMG Insider, adding that she loved her son's performance, "I don't understand what Miley Cyrus is trying to do. I just don't understand. I think she's misbegotten in this attempt of hers. And I think it was not beneficial."
However, the 20-year-old former Disney star was not hurt by the criticism and shared Rolling Stone's positive review of her act.
""Miley was the one star in the room who truly understood what the MTV Video Music Awards are all about!" - Rolling Stone," one tweet read.
""Miley stole the night, which is why the nation is still in recovery today. Thanks, Miley..." - Rolling Stone," another tweet read.
Cyrus also took to Twitter and posted some raunchy selfies [a self portrait usually taken on a mobile device]. In one of the images, she is seen in a boy's locker room, wearing a black G-string over white bike pants with a red bra.