Miley Cyrus: People Think I Went From a Baby to Sex Freak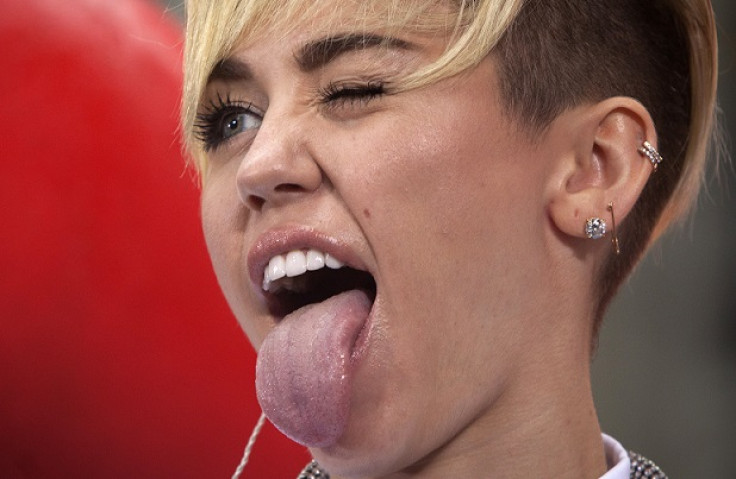 Bangerz singer Miley Cyrus wants people to stop being judgmental of her and just take her antics as a "part of character".
In an interview to the New York Times, she admitted that people thought of her as a sort of "sex freak".
"I went from people just thinking I was, like, a baby to people thinking I'm this, like, sex freak that really just pops molly and does lines all day. There's a sex scene in pretty much every single movie, and they go, 'Well, that's a character.' Well, that's a character. I don't really dress as a teddy bear and, like, twerk on Robin Thicke, you know," Cyrus told NYT.
She added: "I watch everyone's music videos, to the point where I'm O.C.D., looking at every single thing they're wearing and what they're doing," she admitted.
She also opened up for the first time about her fellow Disney star Joe Jonas's recent confession in which he revealed that he smoked weed for the first time with Cyrus and Demi Lovato and that they pressured him into it.
"If you want to smoke weed, you're going to smoke weed," Cyrus said.
"There's nothing that two little girls are going to get you to do that you don't want to do. I thought maybe he was saying that like it was going to make him look badass. We were so young that it was actually like, 'How did you get peer-pressured by me?'" she said.
Meanwhile, Cyrus's recent album, Adore You, was leaked online on Christmas day. It shows her rolling around under some white sheets in her underwear.
Cyrus took to Twitter to express her frustration over the leak. Following the leak, the video was officially released the next day.
"We all know Smilers would break another record if it wasn't for the f**k face who leaked my video. Alllllll good! Keep smiling J," Cyrus tweeted. Smilers is the term she uses to refer to her fans.
© Copyright IBTimes 2023. All rights reserved.