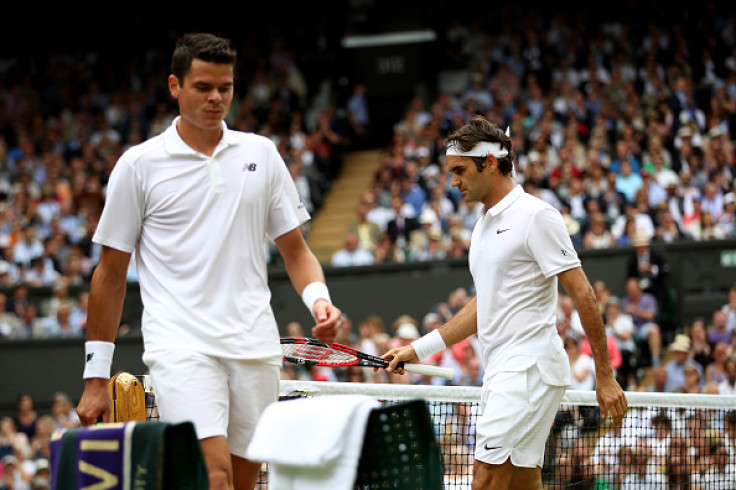 Milos Raonic has revealed how he plans to rekindle his challenge in 2018 after struggling with a series of injury issues for the better part of last year. The Canadian had to pull the curtains down on his year after suffering a calf ailment in Tokyo in early October but hopes to get the ground running by participating in the Brisbane International.
Having also had to pull through a partially torn hamstring and wrist surgery, Raonic missed five major events, including the US Open. He struggled to find form in the Grand Slams in 2017, with a quarter-final exit in the Australian Open and Wimbledon, while he crashed out of the fourth round in the French Open.
The 27-year-old saw his position in the ATP Rankings fall to No. 24 with the series of absences and underwhelming performances throughout the year but hopes to get back to his best and aim for his best-ever return from a year in 2018. Raonic has only ever reached the finals of a Grand Slam once, at Wimbledon in 2016, where he lost to Andy Murray in straight sets.
"I've also had some time to really figure things out and hopefully find some answers to the big question of how to stay healthy," Raonic told the media in Brisbane. "I feel good. I feel like I'm taking all the right steps forward. Obviously, time can only tell if I have come up with the right approaches, the right methods and the things that are going work for me.
"I won't know that for quite a long period of time, but I have confidence in the things I'm doing and the approach I'm taking. And the things I'm hoping to do differently that can give me that possibility to be out on court a lot more than I have been over the last 18 or so months.
"It's just about being there, healthy, to play as many matches and tournaments as possible as close to 100 per cent, where I'm not really being hindered by anything serious. Obviously, it's impossible to play tennis without any kind of nagging discomfort, but there's a difference between an injury and a discomfort."