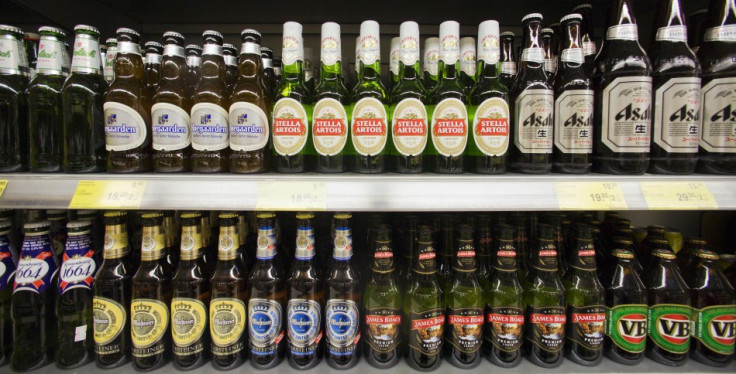 The government has been accused of "weak leadership" as its plans to impose a minimum price of 45p per unit of alcohol appear destined for failure.
Tory ministers have been consulting on the minimum price of 45p per unit since last year, and it appears to have the support of Prime Minister David Cameron.
The argument suggests that the introduction of a minimum price of alcohol would reduce the amount of risk and number of crimes related to alcohol, and reduce the amount of binge-drinking and "pre-loading" that occurs before people go out.
However a number of Conservative backbenchers, including Home Secretary Theresa May and Education Secretary Michael Gove, have opposed the plans. The Mayor of London Boris Johnson has also voiced his rejection to the proposals.
If the minimum price was introduced, a can of strong lager at 7.9 percent alcohol could not be sold for less than £1.56, and a bottle of wine at 12.5 percent would cost a minimum of £4.22.
Research suggests the 45p minimum price would cut drinking down by 4.3 percent, potentially saving up to 2000 lives over the course of 10 years.
However, ministers have argued introducing this price will punish responsible drinkers and raise the cost of living for people in lower-income households.
Labour shadow home office minister Diana Johnson has accused the government of being weak by suggesting there could be yet another U-turn on one of their proposals.
Humiliating climbdown
She said: "Theresa May and David Cameron have announced a minimum alcohol price twice in the last 12 months.
"Now we hear reports the Home Secretary has changed her mind on her own policy and wants to U-turn.
"This is weak leadership and weak government. The Home Secretary and the Prime Minister said this measure would cut crime and prevent alcohol abuse. What's changed?
"Both times the Government announced this measure we made clear there needs to be a package around alcohol abuse, a minimum price is not a magic bullet.
"And there needs to be a clear plan to prevent a windfall for supermarkets. Both times the Government insisted a minimum price was the only way forward.
"Theresa May has taken her eye off the ball recently. On a flagship policy this is a humiliating climbdown."
Dr Vivienne Nathanson, director of professional activities at the British Medical Association, has urged Cameron "be courageous" and stick with the plans.
She said: "This is a once-in-a-lifetime opportunity to save lives, to save the country money. Both of those are very good deals for him.
"And it will get him the thanks of an awful lot of people. Not just doctors and nurses but also the families of problem drinkers who desperately want the Government to do something to help them help the people they love to kick the habit and to save their lives."
Some Tory backbenchers have also expressed their concern. Totnes MP Sarah Wollaston - a former GP - said: "Very concerned about suggestion that minimum pricing to be dropped from alcohol strategy."
Fellow Conservative Tracey Crouch added: "I really hope rumours of U-turn on minimum unit pricing for alcohol are not true. We must tackle problem of easily accessible cheap alcohol."
However, Miles Beale, chief executive of the Wine and Spirit Trade Association, said consumers will welcome the move. He said: "Minimum unit pricing would penalise responsible drinkers and treat everyone who is looking for value in their shopping as a binge-drinker. Evidence has also shown it will do little to tackle problem drinking."