Minnesota's Minneapolis-Saint Paul: The US Economic Icon [VIDEO]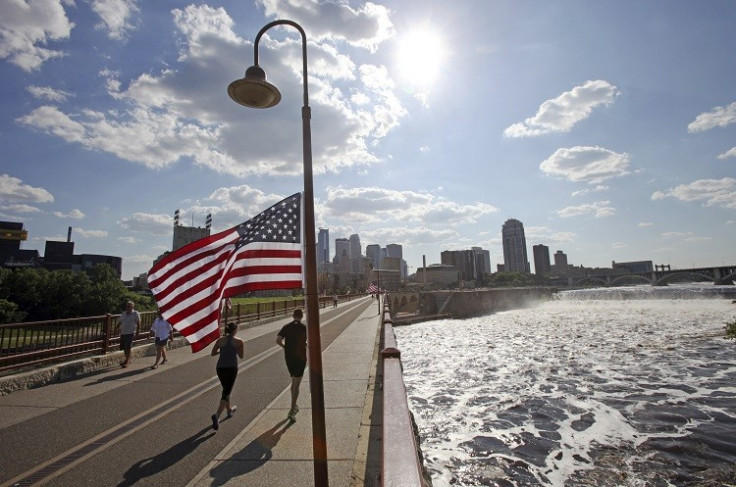 The Minneapolis-Saint Paul region in the US state Minnesota is the posterchild for economic growth, diverse business sectors, and strong trade ties in America.
Despite major cities, such as Detroit, tumbling into bankruptcy, the 16-county Minneapolis-Saint Paul region has GDP is slightly larger than that of Ireland and Portugal and has reported economic growth that is 56% times faster than the US as a whole.
GDP is at $220bn (£136bn, €161bn) and is home to 3.4 million residents which enjoy the lowest unemployment rate of all major economies in the US at 4.9%.
Meanwhile, around 90 British companies operate in the state, investing more than $1bn in the economy, employing more than 14,000 Minnesotans, largely in the greater Minneapolis-Saint Paul metro region.
Worldwide, Britain is the second largest investor in Minnesota, second only to Canada.
Minneapolis Mayor R.T. Rybak, Saint Paul Mayor Chris Coleman and Michael Langley, CEO, Greater Minneapolis-Saint Paul Regional Economic Development Partnership all caught up with IBTimes TV to tell the secrets behind the region's success.
For the full video interview, check out IBTimes TV or the video on the top right hand side of the page.
© Copyright IBTimes 2023. All rights reserved.