Mis-Selling Derivatives and Libor Fixing: UK Court to Determine Whether Rate Rigging Invalidates Swaps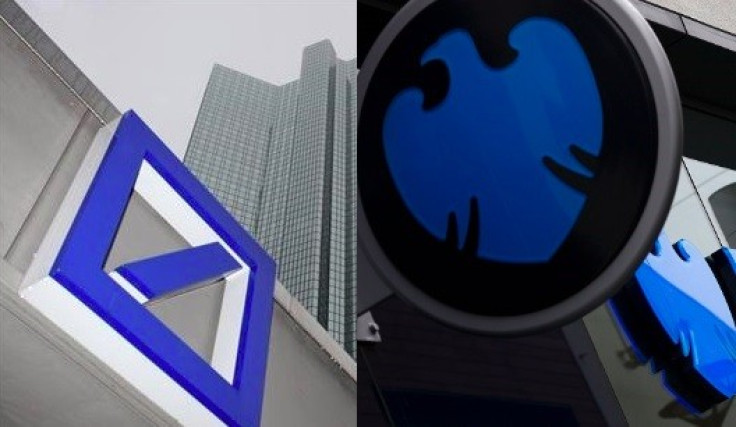 The London Court of Appeal will review two separate landmark cases against Barclays and Deutsche Bank to determine whether attempted Libor-rigging can invalidate interest rate swap agreements (IRSA).
The British Court will begin a three-day hearing over whether rate-rigging will prove that a bank mis-sold complex interest rate derivatives products to customers because the swaps are attached to the Libor rate.
After the hearing, the UK court is expected to deliver a verdict by the end of the year, which will be the first of its kind and therefore could determine whether thousands of other businesses across Britain can sue banks under the same allegation.
IRSAs are contracts between a bank and its customer where typically one side pays a floating, or variable, rate of interest and receives a fixed rate of interest payments in exchange.
Such contracts are used to hedge against extreme movements in market interest rates over a given period. Companies that saw the value of these products move against them as rates fell during the recession now owe banks crippling sums of money in interest payments each year.
Guardian Care Homes and Barclays
Guardian Care Homes (GCH), a British care home operator, is suing Barclays for £70m (€82m, $112m) over allegations that the bank mis-sold it IRSAs.
GCH's case centres around loan and finance deals between Barclays and itself during 2007 and 2008 and subsequently two multi-million pound IRSAs attached to it.
GCH's IRSAs were linked to Libor. After first claiming that the bank mis-sold it these derivatives, it added Libor fixing into its filing later on.
Since it first filed in April last year, Barclays won the right, one year later, to try to dismiss the first attempt to bring it to court by GCH. The court case has now been delayed until 2014.
Barclays told IBTimes UK that "this started as an alleged mis-selling case which Barclays considers has no merit. The addition of a claim based on what happened with Libor does not change the Bank's view."
"This business had a suite of advisors and a lot of financial experience and skill in-house. Barclays understands the client entered into their swap agreements with sufficient understanding to exercise their own judgment as to whether the products would meet their business objectives. This is a significant business which owes Barclays £70m."
Barclays settled with US and UK authorities for £290m ($444m, €342m) in June last year.
Deutsche Bank and Unitech
Meanwhile, Indian property firm Unitech tried suing Deutsche Bank over the last year for mis-selling derivatives linked to Libor and sought the repayment of a $150m loan made in 2007 by a consortium of lenders.
It also sought for the repayment of $11m owed for a related IRSA.
Unitech said it wouldn't have agreed to the loan or swap had it known Deutsche Bank was manipulating Libor, making both agreements invalid.
However in February 2013, Judge Jeremy Cooke rejected the Indian property firm's bid saying that Germany's largest bank didn't imply Libor was honest by linking a $150m loan and interest rate swap to the benchmark rate.
Judge Cooke added that requiring banks to make implicit promises about the entire Libor-setting process in contracts is "unrealistic."
Deutsche Bank told IBTimes UK that "this is a long-standing case of a loan that was made and not paid back. The High Court has already ruled that we, along with the other lenders, are entitled to have the loan repaid. The defendant's attempts to introduce broad and unsupported allegations about Libor, which have already been rejected once by the High Court, are a bid to delay payment and divert attention from its unpaid debts."
© Copyright IBTimes 2023. All rights reserved.