FCA's Martin Wheatley to Slam Banks for 'Inadequate' Speed of Mis-Selling Derivatives Redress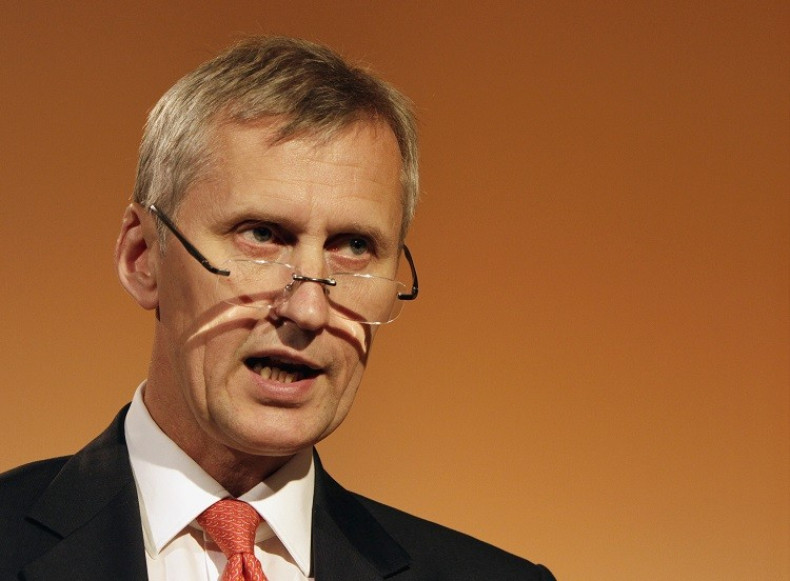 The Financial Conduct Authority's chief executive Martin Wheatley will point out in his Mansion House speech this evening that Britain's biggest banks are not adequately paying victims of swap mis-selling fast enough.
In an advance copy of his speech seen by IBTimes UK, Wheatley will reveal that while banks are making some form of progress in addressing the interest rate swap agreement (IRSA) mis-selling scandal, there is still a lot that needs to be done.
"In a situation where many small employers who took out these products may be struggling to make ends meet - the industry is deceiving itself if it imagines that a total of 32 offers accepted, totalling £2m, is adequate progress," Wheatley will say.
"A very good option in what is now a very fluid situation is to follow the positive lead set by some banks, by paying compensation in separate stages: effectively fast tracking compensation payments."
IRSAs are contracts between banks and customers where typically one side pays a floating or variable rate of interest and receives a fixed rate of interest payments in exchange.
Such contracts are used to hedge against extreme movements in market interest rates over a given period. Companies that saw the value of these products move against them as rates fell during the recession now owe banks inordinate sums of money in yearly interest payments.
However, a day before parliament debates about how firms could improve the speed of assessments in determining swap mis-selling, the four largest banks in Britain unveiled new sets of redress and compensation schemes.
HSBC was the first to announce that it plans to compensate all customers more quickly, in relation to the mis-selling of IRSAs, by using a new system that will pay firms redress before consequential losses are determined.
"I welcome the move to pay compensation in two stages. I've been urging the banks to consider what more they could do to ensure the small businesses affected by swap mis-selling get the compensation they're owed as quickly as possible. The announcements over the last couple of days are a good first step," said Wheatley in a previous statement.
RBS has followed the same system as HSBC, while Lloyds said it is implementing a case-by-case process. Barclays, however, has presented a "one or the other" approach.
"To end, I do think the financial world is getting its act together. People want to know whether progress is uniform? Whether we can we prevent all financial shocks? Are the efforts of banks and financial services genuine? Are we going to get a fairer deal in the future? Will there be more set-backs? Is the regulatory system genuinely reformed?
"To which my answers would be: not yet, no, probably, I think so, yes, and absolutely."