Exclusive: FSA Faces Legal Action over Mis-Selling Derivatives Review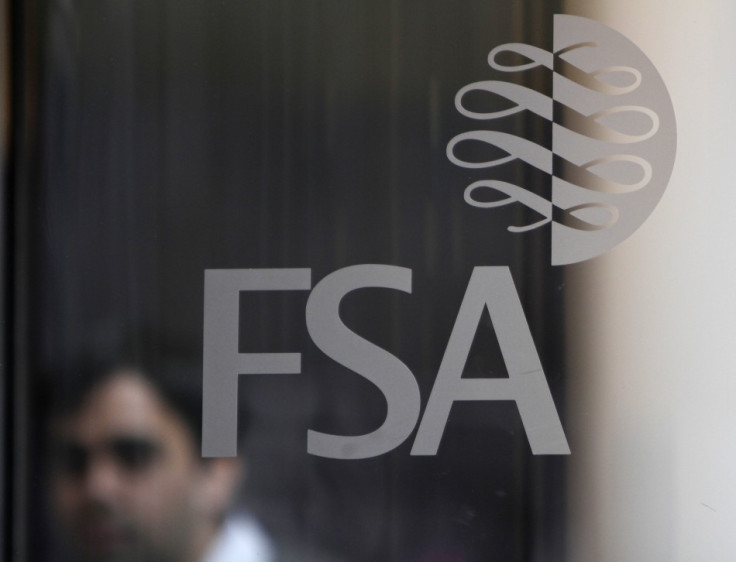 A group of individuals represented by Manches LLP is filing for a Judicial Review against the UK's Financial Services Authority for allegedly "acting unreasonably in establishing and changing the criteria for businesses to be within the review," where banks mis-sold interest rate hedging products to small to medium enterprises.
Speaking exclusively to IBTimes UK, the group's main litigator Rich Eldridge says the aim will be to force the UK regulator to reconsider and perhaps change the review procedure in order to clarify who is in and who is out of the FSA Review and Redress Scheme, and thereby widen the pool.
"We believe the FSA has exercised its powers improperly because many businesses probably believe their swaps will be reviewed, whereas actually they will not. Only swaps sold to businesses classified as 'private' or 'retail' will be reviewed," Eldridge said.
"This excludes businesses with net assets of £5m or more when the swap was entered into. This is not stated in the FSA's key information fact sheet. It appears in an updated version of a 'frequently asked questions' information sheet, but the FSA did not announce they had changed it. Many businesses probably relied on the FSA's key information fact sheet and I suspect most businesses who read the frequently asked questions sheet relied on the original version," said Eldridge, partner and head of finance at Manches LLP, a law firm that is already challenging swaps totalling over £250m.
At the end of January, the FSA's pilot scheme examined the sale of 173 interest rate swap arrangements (IRSAs) to British firms, and found that at least 90 percent did not comply with at least one regulatory requirement.
While some 40,000 IRSAs sold to UK businesses are said to be eligible for review, the pilot scheme was aimed at assessing a select number of cases to test the range of disputes and assess the scale of redress for customers mis-sold these complex financial instruments.
The Manches-led group action has three months from the date the findings from the Pilot Scheme were announced to file the lawsuit. Eldridge says a number of clients have already signed up for group action and are waiting for more businesses to come on board before its final filing.
The FSA originally said that, to be non-sophisticated, a business must meet two of three criteria - turnover of £6.5m or less, a balance sheet total of £3.26m or less and not more than 50 employees.
"It has come to light that, although not stated in the FSA's original announcement, businesses with net assets of £5m or more are excluded. Recently the FSA also excluded businesses with live swaps of more than £10m when the swap was entered into," says Eldridge.
David Pritchard, another lawyer leading the Judicial Review bid, sees unfairness in the overall review process, as well as in the FSA's method of communication.
"Another unfair aspect is the restriction of the review to swaps sold on or after 1 December 2001. If a bank has behaved badly and duped a business into entering a swap, the business should be provided with redress, no matter when the swap was entered into. The whole process appears fundamentally flawed. It seems the £10m cap arose due to pressure from the banks which the FSA should not have succumbed too. Then there is the issue of who is doing the review. It cannot be right that the banks review their own mis-selling, overseen by a firm of accountants that is probably making lots of money from the banks in other areas. Justice should be delivered by a truly independent body and must be seen to be fair."
Referring to the report issued by the FSA in January, Pritchard added that "the report gave the impression the FSA had increased the number of medium-sized businesses it was going to help. The FSA spoke about extending the review to include farmers, and bed & breakfast businesses. In fact, the FSA has done the opposite.The FSA changed the rules in what looks like an underhand way. A body which is supposed to be looking after businesses should be upfront with key changes that will impact many businesses".
A spokesperson at the FSA told IBTimes UK, "Our review has been designed to ensure that where redress is due, businesses will be put back into the position they should have been without the mis-sale. The process we announced last month sets out a strong framework for the review."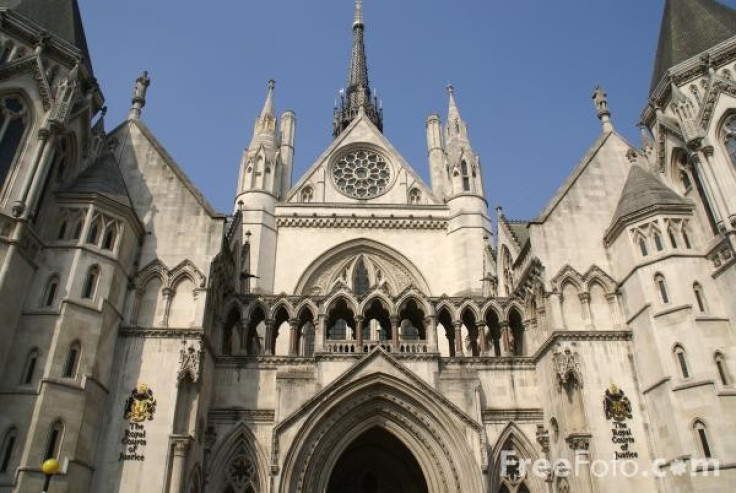 Potential Impact on Existing FSA Scheme and SMEs
"I sympathise with the FSA team who delivered the review because they have worked hard against a complex, multi-faceted problem. The pilot reviews we understand will be delayed for at least another few weeks, and only then will the main review start. Yet there are several unanswered questions and time is running out for SMEs in terms of limitation for legal action," says Abhishek Sachdev, managing director at FSA-Authorised Vedanta Hedging.
"However, I feel that a major flaw of the FSA scheme is that it is too product-focused. A majority of SMEs have 'simple' (FSA definition) swaps and collars which can cause the same losses as structured collars," adds Sachdev, who has also worked in Lloyds Banking Group's hedging department and HM Treasury.
If the judiciary does find that the FSA failed to handle the investigation or redress scheme sufficiently, it could lead to the invalidation of the review, meaning the whole scheme would be suspended and reviewed again.
This means businesses could face the whole process of redress all over again and possibly prompt a flood of legal filings.
However, one source close to the FSA said, "I think this has a slim chance of working. The reason is that the banks, top levels of the FSA and Treasury and government will not allow further damage to banks. FSA will keep using their defence of having independent assessors in place, which they feel is solution to everything."
A Judicial Review bid of this kind has been launched before, when the British Bankers' Association and Nemo Personal Finance Limited challenged the FSA's payment protection insurance (PPI) measures. However in August 2011, the High Court dismissed the application for a Judicial Review and the two institutions are now appealing.
Related Articles:
Mis-Selling Derivatives Q&A: Tory MP and APPG Founder Guto Bebb
Mis-Selling Derivatives: Fitch Warns Bank Payouts Will Impact Earnings
Mis-Selling Derivatives: Experts Warn of FSA Pilot Findings' Downsides
Mis-Selling Derivatives: FSA Finds 90% Pilot Scheme Cases Mis-Sold
Mis-Selling Derivatives: MPs Confirm FSA Delays Pilot Scheme Results
Mis-Selling Derivatives: Lawyers Converge on Strategy in UK Legal Action
EXCLUSIVE: Mis-Selling Derivatives Victims Look to Bypass FSA's Bank Agreement
EXCLUSIVE: UK Banks' Solvency Led to FSA's 'Diluted' Review on Mis-Selling Derivatives
© Copyright IBTimes 2023. All rights reserved.