Mis-Selling Derivatives: Experts Warn of FSA Pilot Findings' Downsides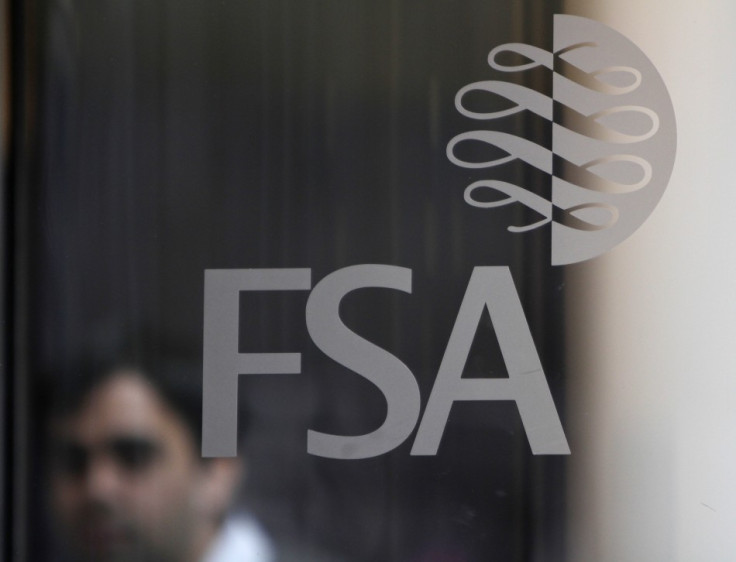 Politicians, lawyers and derivatives experts have warned that businesses will still face a number of hurdles when it comes to getting an answer from Britain's biggest banks over whether they have been mis-sold an interest rate hedging product or not.
The Financial Services Authority's (FSA's) pilot scheme examined the sale of 173 so-called interest rate swap agreements (IRSAs) to British firms, and found that at least 90 percent did not comply with at least one regulatory requirement.
While some 40,000 interest rate swap agreements sold to UK businesses are said to be eligible for review, the pilot scheme was aimed at assessing a select number of cases to test the range of disputes and assess the scale of redress for customers mis-sold these complex derivatives.
Conservative MP Guto Bebb, founder of the All-Party Mis-Selling Group (APMG) which is investigating the mis-selling of IRSAs by UK banks to SMEs, told IBTimes UK that there were still a number of concerns following the FSA pilot findings.
"The FSA's findings and determination is a step in the right direction and there are a number of positive aspects that have come as a relief," he told us.
"However, our biggest concern is how the FSA determines a sophisticated or non-sophisticated customer and what is classified as a complex or 'vanilla' product. The determination by the bank effectively decides if the business will even be allowed to be included in the review."
The FSA revised the eligibility criteria to ensure that the review is focused on those small businesses that were unlikely to understand the risks associated with those products.
The authority also said that it was up to the bank to determine whether the business owner is an "unsophisticated" or "sophisticated" customer and what level of understanding the business owner had at the time of the sale.
Only those businesses deemed unsophisticated would be allowed in the redress scheme.
Experts also agree that businesses should still be prepared for a lengthy fight and should not be dazzled by the headline number, which the FSA has highlighted in its press statement and at the top of its pilot findings report.
"The FSA's report is a massive step in the right direction but people should not be blinded by smoke and mirrors as this will not result in a panacea of redress for most businesses. There are some fundamental flaws that need to be addressed and the level of power the banks have over the fate of businesses disputing IRSAs is still very strong," said Abhishek Sachdev, managing director of FSA-authorised Vedanta Hedging.
While the FSA has added that businesses can claim for "consequential losses [where] customers may have suffered additional losses over and above the normal losses that may have been caused by the breach of regulatory requirements during the sale of the IRHP", experts said such losses would be difficult to determine.
"Consequential losses are very difficult to prove and I think there will be blood spilt over the results. Measuring a consequential loss is not as straightforward as it sounds and will need a thorough and substantial amount of intricate evidence to support your case" said Martin Berkeley, senior consultant at Vedanta.
Another major concern was the lack of an appeals process.
"The FSA compensation scheme is welcome, but needs to extend to all the banks potentially involved in mis-selling. It is worrying that the FSA say it may take longer than six months for compensation to be forthcoming - and that it will be left to the banks themselves to grant a moratorium on payments while cases are being determined," Labour's shadow financial secretary to the Treasury Chris Leslie, a major campaigner against the mis-selling of derivatives to SMEs, told IBTimes UK.
"It is also disappointing that no clear appeals process has been created for firms who dispute the findings of the independent reviewers of mis-selling cases, especially as these reviewers are appointed by the banks themselves," he added.
The FSA report said: "We expect the banks to aim to complete their review within six months, although we accept that for banks with larger review populations this may take up to 12 months."
Bebb said he had always recommended that anyone who thinks they have been mis-sold an IRSA should "stop the clock" and file their complaint.
"Otherwise you could be left high and dry from a legal standpoint, should they be unsuccessful through the FSA scheme."
Lawyers added that if firms were granted an alternative product under the redress scheme, this could also time bar them from the legal route.
"We note that the FSA has agreed with the banks that redress can include replacing the mis-sold derivative with an alternative product. Were a replacement to happen in the face of a mis-sale, it would not amount to real redress and does not tally whatsoever with a customer's full legal rights to be put back into the position they would have been in had the contract never been entered into," said Ali Akram, principal practising solicitor and barrister at LexLaw.
"The concern we continue to have, in light of the disappointing announcement on swap replacements instead of cancellation, is that customers are day by day losing the right to commence legal proceedings as these must be commenced within six years of the mis-selling which predominantly occurred in 2005-08."
IBTimes UK contacted Britain's four biggest banks for their latest response on the FSA's pilot scheme findings.
HSBC said: "We will be writing to customers with details of the review, confirming whether they fall within the scope of the review and providing details on the next steps." Review priority would be given to financially distressed customers, it added.
Lloyds Banking Group said: "We are committed to doing the right thing by our customers, which means that following the review we will provide redress as quickly as possible to those small business customers where detriment is identified."
Barclays, which has suspended swap payments for financially distressed customers, said: "Once final steps have been agreed by all parties we look forward to engaging with eligible customers to commence the review and redress process. Where we have not met the expected standards, we will put things right."
RBS said: "We will work with our customers to ensure a fair and timely resolution of these issues."
© Copyright IBTimes 2023. All rights reserved.