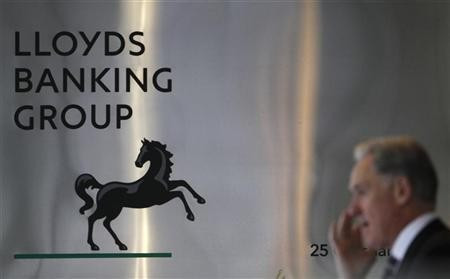 Lloyds Banking Group staff at one of its centres that handles payment protection insurance complaints, are told to 'play the system' and ignore possible fraud by the bank's salesmen, says an undercover reporter.
According to The Times, a member of Lloyds also told an undercover reporter, at one of the PPI mis-selling claims centres that complainants would 'give up', if rejected the first time.
Lloyds said in a statement that it identified issues with its complaints handling centre called Royal Mint Court in central London.
PPI was originally designed to provide loan repayment cover, should the customer fall ill, lose their job or have an accident.
However, millions of customers complained after saying that they never wanted or needed the policy in the first place.
On 8 March, the Financial Services Authority revealed that UK banks have paid nearly £9bn (€10.3bn / $13.4bn) over the past two years to compensate customers mis-sold PPI, in what has become the most expensive financial scandal in British banking history.
PPI mis-selling has spawned 20,000 jobs in the UK after Britain's biggest banks became inundated with claims for compensation.
In March this year, the Financial Ombudsman Service revealed that Lloyds is still at the top of the list for Britain's most complained about bank as complaints surged by 274%, in the last six months of 2012.
A bulk of complaints about Lloyds TSB concerned PPI mis-selling with a total of 42,195.
Overall, the UK's largest high-street bank Lloyds Banking Group, which includes the Halifax, Lloyds TSB and Bank of Scotland, received more than 93,000 complaints in the second half of 2012, up from 27,700 in the previous six months.
Around the same time, Lloyds revealed it has employed 6,000 people to process these cases.
Lloyds said in a statement:
"Earlier this year we became aware of issues at a PPI complaints handling centre called Royal Mint Court in central London.
"This site was operated for us by a third party supplier, Deloitte. Following further investigations we took immediate action, and in May concluded our contract with Deloitte and moved to a new supplier.
"Some of the comments made by trainers to the Times reporter are not endorsed by Lloyds Banking Group and we believe they do not reflect our high training standards or our policies.
"We believe the comments to be isolated and they are now being addressed. Following the discovery of these issues and under the guidance of a new supplier the employees are currently undergoing retraining in line with our policies and procedures."