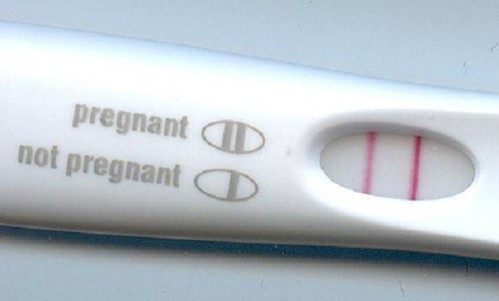 Care for women who suffer from miscarriages and ectopic pregnancies must be improved as many women do not receive a good level of treatment.
That is according to a new report from the National Institute for Health and Clinical Excellence (NICE), which said the NHS should set up a dedicated service for women who experience problems in their first trimester (the first 13 weeks of pregnancy).
One in five pregnancies results in a miscarriage and there are 11 ectopic pregnancies in every 1,000.
Between 2006 and 2008, six women died as a result of ectopic pregnancies. Four of these were a result of substandard care because of missed or late diagnoses, the report said.
A forum about miscarriage on parenting website netmums shows the poor level of care many women receive from the NHS. A number of women said their miscarriage was treated as an emotionless procedure.
One woman said she was told with no sympathy by a sonographer: "Well either you weren't pregnant in the first place or you've had a miscarriage."
Many told how they had to wait in the same area as other pregnant couples after finding out, while others were placed on maternity wards after having the foetus removed.
Upsetting and traumatic
Professor Mark Baker, director of the Centre for Clinical Practice at NICE, said: "It can be very distressing and, in some cases, frightening to experience a miscarriage or be told your pregnancy is ectopic.
"It's vital that women and their families receive good, consistent, timely and effective care and support that addresses their needs and enables them to make informed decisions. We know that not every woman is receiving this level of treatment at the moment but this guideline will address that inconsistency and ensure all women receive excellent care, no matter where they live."
The report recommends that a service should be available seven days a week for women with complications in their early pregnancy, and that GPs should be made more aware of the signs and symptoms of ectopic pregnancies.
It also said emotional support should be provided throughout her care, including information about what to expect during the recovery period. NICE said the emotional impact of a miscarriage can lead to post-traumatic stress disorder.
Julie Orford, chair of the Birth Trauma Association, who helped to develop the guidelines, said: "I have experienced two miscarriages and know how upsetting and traumatic it can be. I was fortunate to receive generally good NHS care but I know that not all women do.
"Every woman who experiences early pregnancy complications and faces the possibility of losing her baby deserves the best possible care and support and I really believe this NICE guideline will help to provide this.
"My first miscarriage was particularly traumatic and it's vital that women get good information and support to help them make informed decisions on their care."