Miss World 2012: Top 10 Beauty with a Purpose Contestants [SLIDESHOW]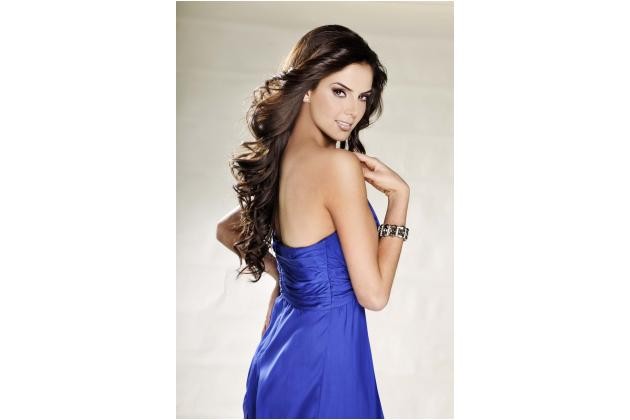 Miss World 2012, the 62nd edition of the Miss World pageant, will be held in the city of Ordos in Mongolia and the winner will be crowned by Miss World 2011, Ivian Sarcos of Venezuela.
The 116 women, each representing their country, will compete for both the overall title and a number of separate awards, including Top Model, Top Talent, Beach Beauty, Sports, Beauty with a Purpose, Multimedia Award and the World Fashion Designer Award.
Competition for these titles has already begun. On 17 August the Miss World Organisation announced a shortlist of ten Beauty with a Purpose finalists, among them Miss India, Miss Wales and Miss USA. The winner will be revealed on the final night of the competition.
Contestants' Reaction
Those on the shortlist quickly took to social media websites to express their happiness.
"Just got announced TOP 10 Beauty with a purpose!! I am so happy and grateful that my work for the Lilla community got recognised in a pool of extremely great charitable projects in Miss World. Thank you to everyone back in Sydney for supporting the cause. Together we made a difference and all your generous help is recognised today," Miss World Australia, Jessica Michelle, who also made it to the list of Top Ten Beach Beauties, wrote on her official Facebook page.
"Just made it to top 10 of beauty with a purpose, which is very close to my heart," Miss World India, Vanya Mishra, wrote.
Contestants who did not get through were happy to share in their friends' fortunes and praised those who did win.
"My miss indonesia made it to the top ten in beauty for a purpose! Im so happy for her i believed so much in her goodwill! makes me forget the disappointment of not having time to work on something in Lebanon," Miss Lebanon, Sonia-Lynn Gabriel, wrote about Miss Indonesia, Ines Putri Tjiptadi.
Beauty with a Purpose
The Beauty with a Purpose title has been a core part of the Miss World pageant since its introduction in 1972. According to the official website of the Miss World Organisation, the Miss World contestants have set up Beauty with a Purpose projects in more than 100 countries. Under these projects, the contestants work to raise awareness of charities and good causes around the world.
Click on "Start" to view the Miss World 2012 Top 10 Beauty with a Purpose finalists.