The fourth instalment of the Mission: Impossible series has taken the top spot at the US box office over the long Christmas weekend, making it the most popular movie choice of the holiday season.
The action-packed sequel, titled Ghost Protocol and starring Tom Cruise, opened on 14 December and has topped box office ratings around the world.
It made $46.2 million (£29.5 million) and pushed the Sherlock Holmes sequel into second place.
Paramount Pictures said that Ghost Protocol's foreign gross takings stand at $140 million. The film is expected to rake in $201 million in total box office earnings by the end of the year.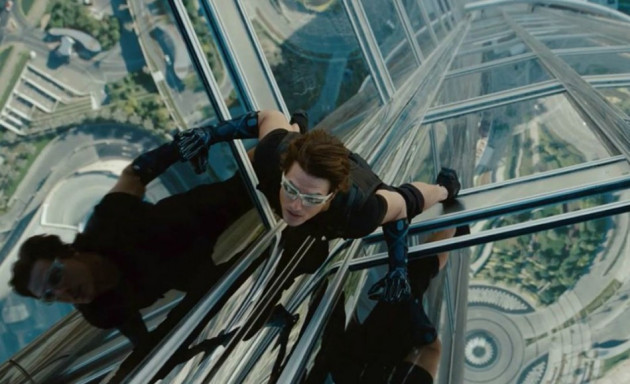 Warner Bros' flick Sherlock Holmes: A Game of Shadows took second spot and collected $31.8 million over the long weekend, bringing its total to $90.6 million.
It was followed by family comedy Alvin and the Chipmunks: Chipwrecked with a total of $20 million in takings.
The US version of the adult thriller The Girl with the Dragon Tattoo, starring Daniel Craig, entered the box office closely behind and took fourth spot at $19.4 million.
Steven Spielberg's motion capture version of Tintin, which has become a box office smash across the globe, came in at number five and made a modest $16.1 million on its Christmas opening in North America.
There is expected to be strong demand for the film over the next few days as the school holidays continue and people seek wholesome family entertainment.
It remains to be seen whether total box office earnings will surpass last year's total of almost $10.6 billion in ticket sales.
The top 12 movies over the 2011 Christmas weekend generated $114 million at the box office, a 15 percent drop on 2010, according to Hollywood.com.