Manchester United captain Wayne Rooney would be tempted by a move to Major League Soccer when his career enters its twilight years, according to the owner of one American franchise. Portland Timbers chief Merritt Paulson believes clubs are ready to offer England's record goalscorer "significant money" to move stateside rather than make a switch to China.
The 30-year-old still has three years to run on his current contract at Old Trafford, however he has been told by the club's hierarchy his performances will dictate whether he is offered another extension. Despite being retained as club skipper by Jose Mourinho, Rooney's position in the first team is far from certain, having moved into a deeper role over the last 12 months.
Rooney was linked with a move to China as recently as March 2016, when the Daily Mail claimed he turned down a nine figure sum to sign for Shanghai SIPG – who are currently managed by former England boss Sven-Goran Eriksson. The United forward has previously spoken of his desire to move to America and MLS clubs are hopeful of capitalising on that ambition when his current deal with the 20-time English league champions expires.
"I would argue he still has some good soccer ahead of him," Paulson told The Mirror. "I think he would be a great signing for MLS – 100% MLS would be attractive for him. Keeping in mind that is a very talented footballer, who has quality soccer ahead of him, you are not talking about a 34- or 35-year-old.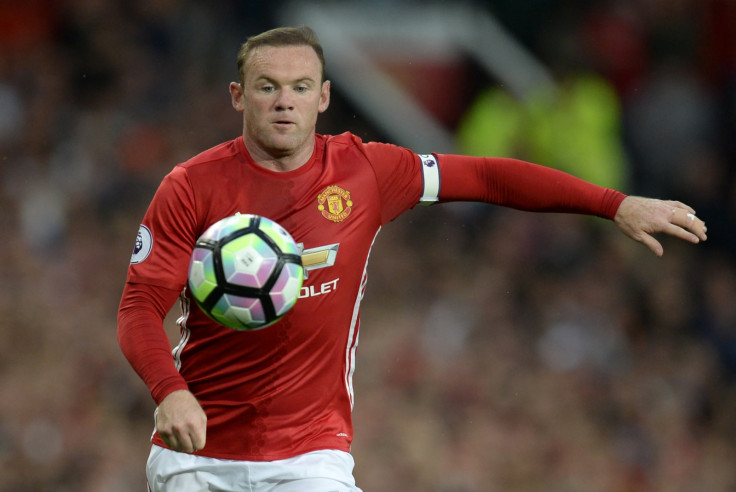 "I get excited about the impact he would have in the MLS more than a guy who is coming in later in his career. The MLS is offering significant money. There were conversations with some guys who are as big a name as Rooney recently. Orlando City had some high profile discussions with some players — guys in his age range."
Paulson added: "There are some big-dollar numbers that have been put out. China is a factor, but also players need to determine where they want to play and what is going to be best for their legacy and lifestyle – where they want to live.
"I think America compares really favourably — I wouldn't want to play soccer in Beijing right now. I am not saying that because I don't like China but the air quality issue is something they have to deal with in a sport which requires fitness.
"Players need to make their own choices but I think about other leagues being competitors for talent more than I do the Chinese league, where certainly there is a lot of money being splashed around."
The summer arrival of Zlatan Ibrahimovic and emergence of Marcus Rashford has consigned Rooney to another campaign in a deeper midfield role for United, as his influence continues to wane. The ex-Everton striker would be forgiven for thinking beyond the end of his career in England and admitted last summer a move to the US would be attractive.
"I'm obviously concentrating on Manchester United," Rooney told the Seattle Times in July 2015. "When that time comes, that'll be something I'd think about. [I'll] sit down with my wife and children and decide if it would be right for me."