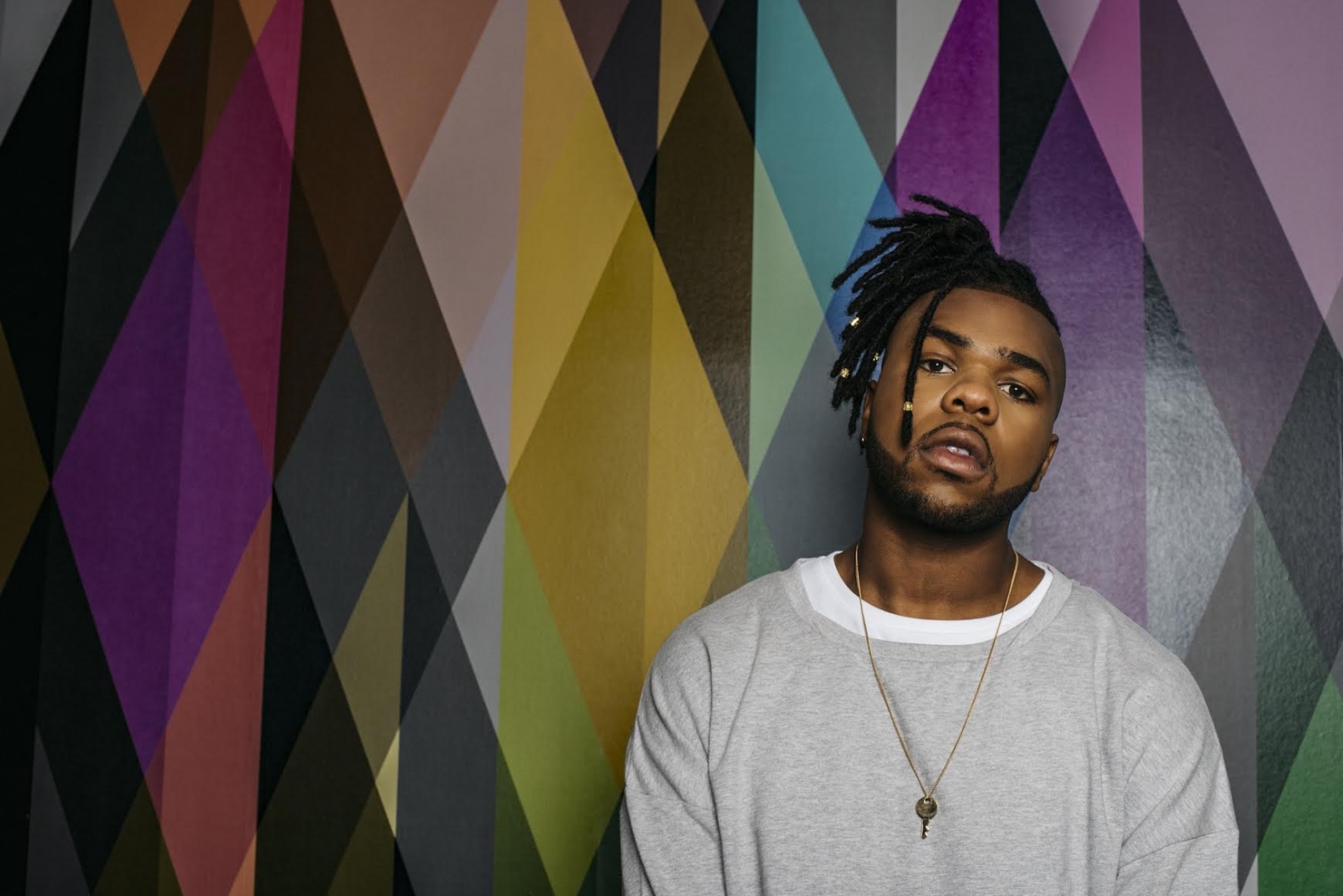 Earning the right to be mentioned in the same breath as Ne-Yo, Miguel, Robin Thicke, Sean Garrett, and Keri Hilson as a songwriter to the stars turned singer himself, the UK's own MNEK is hot property right now. Putting some serious numbers on the board, the fact that he's just 21-years-old makes his accomplishments that bit more impressive. With a resume boasting songwriting credits for musical heavyweights such as Beyoncé and Madonna, the future looks bright for the Lewisham-born talent.
Born Uzoechi Emenike, many might recognise his soulful vocals from Gorgon City's Ready For Your Love, the Rudimental songs Spoons, Baby and Common Emotion, or Zara Larsson's mega hit Never Forget You. But the collaborations don't stop there. Also having lent his talents to songs by JoJo, The Saturdays, Little Mix, and Duke Dumont, his love of all genres of music has served him well with a never-ending list of collaborative offers.
With a new single out now, At Night (I Think About You), IBTimes UK sat down with MNEK at his Shoreditch studio to discuss his songwriting process, how he came to write on Beyoncé's Hold Up, freaking out a little bit when meeting Queen Bey for the first time, and his favourite R&B albums.
Wishing on a star
"I don't have a wish list," MNEK says when asked about which artists he'd like to work with moving forward. At first thinking this might be because he's already worked with some of the biggest names in the business, he explains it's actually more to do with the organic process than anything else: "I just vibe with whatever comes to the table. I'm very thankful that I'm in a position where I'll never be without a session. I'll always have someone who will want to get in the studio with me, or there'll always be someone that I'll wanna get in the studio with. That's a monster in itself that has been building up for the past seven years. The thing about me and sessions, I'll always be busy."
Noticing a few pictures of Mariah Carey spread about his studio, including one attached to his mic stand, surely the Fantasy diva is on his wish list? "Ok, I will admit that," he says with an excitable grin. "If Mariah hit my phone and said she wanted to work with me I'd probably cry. I''d love to get in the studio with her. But really I don't wanna have a wish list. I just wanna get on with it and work with exciting people, organically."
It's all a process
Discussing his songwriting process, the conversation is a little baffling to begin with when MNEK says: "For me, I never write for an artist." What was he talking about? He has songwriting credits on some of the biggest records of the past few years. Clearing things up by saying that he writes 'with' the artist as opposed to for them, he breaks his process down:
"For the most part I'm in the studio with the artist and I'm working with them so it's very tailored. If I'm writing a tune with someone I'm making sure it's what they wanna say and it's articulating what they have to share. I wrote 'for' Beyonce but there was still an inkling of, you know, everyone knows Beyoncé and has an idea of what she would say."
Specifically getting into the process behind the records he wrote for Beyoncé and Madonna, MNEK adds, "Those were both just songs that I had." Explaining this is not him being arrogant or cocky, it's just the way it happened, he continues: "So the Madonna thing, I wrote a song with Diplo, she liked it, tweaked it and then made it her own and it became Hold Tight. Now Hold Up with Beyoncé she already had, and again it was another Diplo thing - he gets everywhere. They had a chorus and I just contributed the, 'Oh it is such a shame you let this good love go to waste.'"
Freak outs
Arguably the biggest pop star on the planet, getting to work with Beyoncé is like winning the lottery. Many people would give their right arm just to breathe the same air as the former Destiny's Child front woman. So how did MNEK, a 21-year-old Lewisham boy come to not only meet Bey but also work on her internet-breaking album Lemonade?
"I met Jon Platt at Warner Chappell, he heard my EP, loved it, said I should work with Beyoncé. I was like, 'Skeen'," says MNEK while laughing out loud at his own use of urban slang. "Two days later I meet her and she plays me the chorus for 'Hold Up'. She says, 'Do your thing.' I come back to the UK and basically write a whole song to it and send it back to her and she likes one section of it. She says, 'I love this section and I wanna use it.' She uses it, it ends up on her album and I met her a couple of times and she was really sweet and really amazing. I'd love to work with her in the future."
With a few other records in the bank that he recorded for Bey, and that she said she liked and might use in the future, what was MNEK's first encounter with her like? Admitting to freaking out a little bit, he explains - just like so many before him have - it was not as grand an entrance as perhaps he was expecting:
Yeah I freaked out a little because it was just really casual. She just entered the room. I say freaked out, but I didn't necessarily freak out like, 'Ahhhhhhhhhhhhhh!' It was more like, she was 5ft 6, she came in wearing a t-shirt and jeans and with her hair tied back and it was like, 'Oh sh*t, you're Beyoncé,' as opposed to being like, 'Ahhhhhhhhhhhhhh!' It was cool. She was really sweet and a really nice woman."
Top five
As the interview draws to a close there's still time to ask MNEK about his press release's claim that he has a profound knowledge of R&B. But instead of testing him with countless questions about the genre his top five albums will do. Saying so much about a person, MNEK's list is not as obvious as you might expect.
"Let me think," he says asking for a minute to run though in his head the thousands of great R&B albums. "And you've gotta remember also that while I love R&B I'm always gonna come from the perspective of a gay boy, so the gay boy who loves pop music as well. So my favourite R&B albums are probably The Velvet Rope by Janet Jackson, which is a very important album to me. Butterfly by Mariah Carey. Janelle Monae's The ArchAndroid, which I think is an incredible album. What else? That's the thing I always struggle to come out with them off the top of my head. I love Usher's Confessions. And I'll say Wanderland by Kelis."
MNEK's new single 'At Night (I Think About You)' is out now via Virgin EMI Records.
---
Will Lavin is a hip-hop music and lifestyle Specialist of 10 years. A 2015 IMC Award winner, he's written for publications such as VIBE, XXL, Complex and Blues & Soul. He's worked with artists such as Chaka Khan, Timbaland, will.i.am. and Chris Brown. He also runs illwill.co.uk.
---