Child protection software used by mobile phone operators is leading to mobile internet censorship, according to a report from the Open Rights Group (ORG) and the LSE Media Policy Project.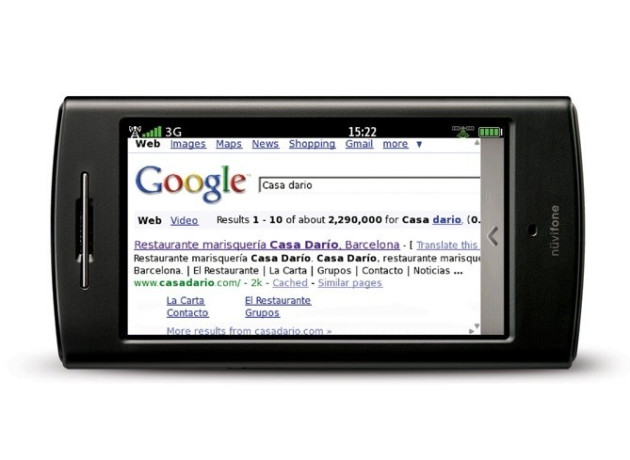 The study claims that widespread over-blocking by child protection filters incorrectly prevents political commentaries, personal blogs, community websites and even restaurants from being displayed on mobile phones.
Mobile Internet Censorship: What's Happening And What We Can Do About It also argues that applying similar blocks to fixed-line broadband, something advocated by Claire Perry MP, will have the same damaging consequences in the home.
"This report shows how child protection filters can actually affect many more users than intended and block many more sites than they should. These blunt blocks effectively add up to a system of censorship across UK networks," said the ORG's Peter Bradwell, who wrote the report.
Bradwell said mobile phone companies should give parents an active choice to turn filters on, rather than imposing the service as standard.
He also called on mobile operators to be far more transparent about how their systems work.
Hamish Macleod, chair of the Mobile Broadband Group (MBG), responded to the ORG report by pointing out that the industry has published codes of practice since 2004.
He also argued that while filtering may not be perfect, a few misclassified sites do not amount to censorship.
"The filter is set at a level that is intended to filter out content approximately equivalent to commercial content with a classification of 18, as determined by the Independent Mobile Classification Body, a body appointed by the operators under one of the commitments in the code," Macleod said.
He said that the code was the first of its kind when it was set up and was used as the template for similar codes throughout the European Union.
However, Macleod admitted that child protection "remains a very challenging policy area."
"It is not possible to achieve total perfection in a very dynamic environment - customers do not always have strong technical knowledge, children can be adept at finding ways round the protection systems and there are now supposed to be 644,275,754 active websites to classify," he added.