People spend more time playing games on their mobile phones than texting or emailing which signals a gold mine for advertisers.
According to recruitment firm jobandtalent's survey, 94% of the the UK population has some type of mobile device while users spend an average time of 13 minutes playing games on their handsets [Figure 1].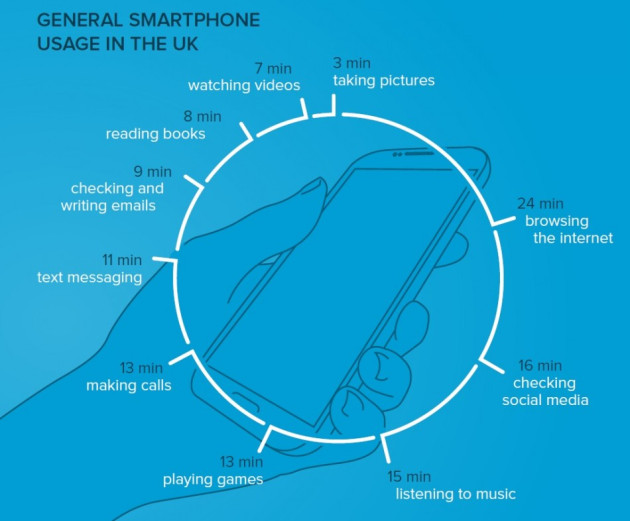 Meanwhile, the smartphone market has continually grown in the UK, after rising by 10 million handsets over the past two years.
The UK is only second to spain as the most active country [Figure 2].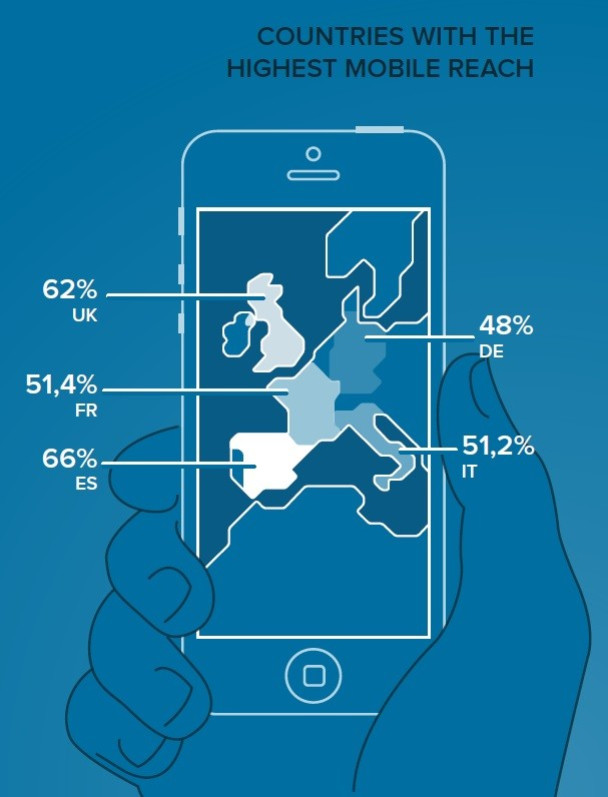 Due to this rise, 53% of web traffic comes from mobile devices [Figure 3].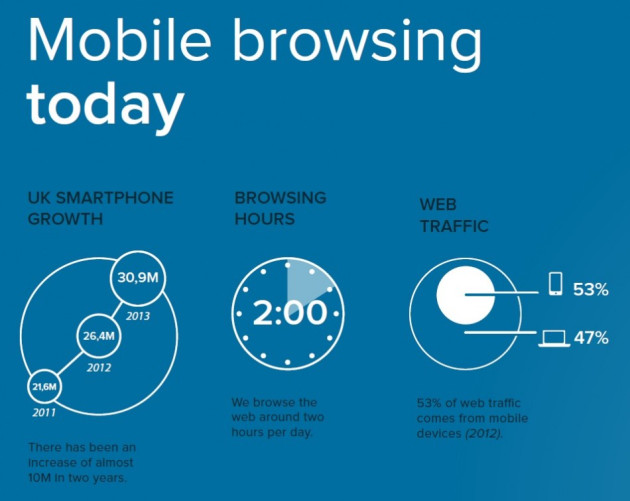 Meanwhile, more people around Europe are using mobile devices to find jobs [Figure 4].