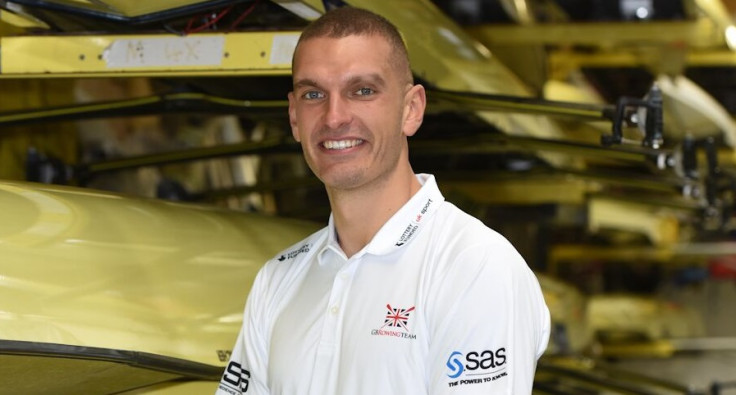 For Mohamed 'Moe' Sbihi, the overriding emotion after his gold medal triumph in Rio de Janeiro was one of sheer relief. As the engine room of the men's coxless four boat alongside George Nash, Constantine Louloudis and Alex Gregory, the three-time world champion fulfilled his desire to improve upon the bronze he claimed as part of the eight crew in 2012 and also helped to protect one of Team GB's most high-profile and enduring Olympic legacies.
Not since a third-place finish at Atlanta 1996 had Great Britain failed to dominate the men's four, a formidable streak that had begun in Sydney with the iconic 'Oarsome Foursome' of Sir Steve Redgrave, Sir Matthew Pinsent, Tim Foster and James Cracknell and continued through to Athens, Beijing and London. To shake off the expectations surrounding the now fabled 'Boat of Legends' would be a tough assignment for any talented athlete, although Sbihi insists that the pressure only really ratcheted up once the crew actually arrived in Brazil.
"It was quite hard actually," he told IBTimes UK. "But it was only hard once we were in Rio. Leading up to it, it never really crossed my mind. Of course we spoke about it and the press had spoken about it and made a deal about it, but you never really realise it until you're actually in the heat of the competition and you're going out with your training paddles and something doesn't quite feel right.
"Doubts come into your mind and you start thinking 'oh, are we going to be the crew that messes this up?'. But actually, that was going to happen anyway. Even if there wasn't this history, you're always doubtful whether you're going to win or whether you can perform on the day because that's what your brain wants you to feel. It's what your body tells you to feel. It's the negative emotion that you have to kind of learn to master and learn to turn around in your favour."
He adds: "It's an amazing history to have. We are almost seen as a banker, something that will always come in. That has its downsides, because obviously when we do win everyone's like 'oh yeah they won'. But I'm now apart of the pantheon of greats or I'm amongst the pantheon of greats that have gone through that boat."
In addition to beating China into second place courtesy of their greatest ever away showing and becoming the first nation in history to improve upon their tally at the Games immediately following the one they hosted, GB also topped the rowing medal table for the third successive Olympics in Rio.
However, a total haul of five – three golds and two silvers – was four shorter than London and just shy of their six to eight target. Given UK Sport's famously ruthless approach, was there now a fear that such an inevitable regression could have an impact on rowing's significant funding heading towards Tokyo 2020?
"I don't know what the management see of it but I think from my own side there is a fear," Sbihi says. "Whether it will affect me directly, I don't know. I don't have the answer. I think that in some elements we did underperform. London was so successful. It was a home games.
"But then also if you look at the overall trends amongst the world, some of the minor medals, and some of the bigger medals as well, but the majority of the minor medals are being won by different countries. So the fact that we still topped the medal table and New Zealand had a really bad Olympic Games in comparison to the one they had four years ago, it seems like actually, out of a bad situation, we've still performed and we've done well. But of course nothing's ever perfect, we always want to improve and I'm sure there will be some sort of evaluation on where we can improve for next time."
Sbihi's background certainly challenges the stereotypical perceptions associated with rowing, a sport steeped in Oxbridge tradition generally presumed to be the preserve of the predominantly white, upper-class, privately-educated elite. A practising Muslim of Moroccan descent, he initially found it a challenge to adapt to a completely new sport having first been identified as a potentially successful oarsman aged 15 when GB Rowing's talent identification scheme visited his state school in Surbiton.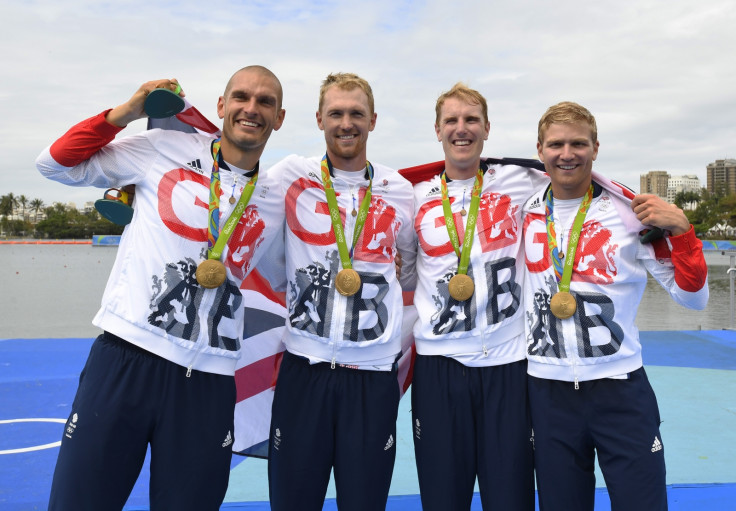 "It was quite difficult. It was really surreal being told that you could win a medal in a sport that you've never done before and it was very hard to learn. I was quite a slow learner. I threw a ball, I caught a ball, I could kick a ball but there was nothing transferable to make me stay upright in a boat. So I was always falling in. I found that quite challenging and mentally like 'where do you go from there' if that makes sense. How do you deal with that as a 15-year-old?
"I look back and go 'Jesus Christ', I'm pretty happy that I managed to stay in the sport and not quit because the easiest option as a teenager is to quit something. I'm pretty proud of myself, it's one thing I am actually quite proud of when I look back at doing those first months where I was really slow. It's 13 years almost to the weekend that I came third last in a regatta where the whole women's field, or the whole girl's field, beat me. The only two people that were behind me were coxes that jumped in the single on the day. It still stuck with me that result but it kind of makes me believe that actually you need time and perseverance to do something."
Sbihi says he feels like an ambassador for young British Muslims hoping to break into the world of sport, although understandably does not want to stand alone in that regard. With his own preconceptions of rowing having long since been challenged, he believes the ongoing efforts to make it a more inclusive pursuit for all people regardless of their creed or position in society have improved dramatically.
"There were obviously preconceptions going in. You hear of an elitist background and Oxford and Cambridge. Initially in the first couple of weeks you only ever see the privately-educated school kids rowing rather than my friends basically, you know the people I hung around with. But actually once I got to know people, they weren't all privately educated. Molesey, the club I'm based in in Hampton Court, is so diverse because there aren't many public schools around. So actually there's loads of people from all walks of life and hopefully that continues to grow. There still needs to be a relative amount of improvement obviously, nothing's perfect, but we are on a very good way of improving and breaking down those social perceptions about the sport."
Moe Sbihi was speaking on behalf of SAS – the leader in analytics software and services. SAS is the Official Analytics Partner of British Rowing and the GB Rowing Team at www.sas.com