Great Britain have finished second above China in the medal table at Rio 2016. Team GB have produced a historically strong performance at their best ever away Games, making history as the first host nation ever to go on and beat their tally at the next Olympics.
Mo Farah's terrific victory in the 5,000m final on Saturday night, a win that secured a 'double-double' and confirmed his place as the most successful British Olympic track and field athlete of all time, sealed GB's 27th gold and 66th overall medal of the Games – one more than the total achieved on home soil four years ago.
China trail by one gold with only one competitor still in action – mountain biker Wang Zhen – but cannot hope to move up from third courtesy of their number of silver medals, which currently stands at four fewer.
Britain are also guaranteed at least one more second-place finish when 30-year-old Joe Joyce takes on French boxer Tony Yoka in the final of the men's super heavyweight division later on tonight.
Team GB's most successful modern Olympics came all the way back in 1908, when they topped the medal table after amassing a huge total of 146 including 56 golds. They have not finished higher than China since the latter made their debut at the 1984 Games in Los Angeles, California and were set a target of at least 48 by UK Sport.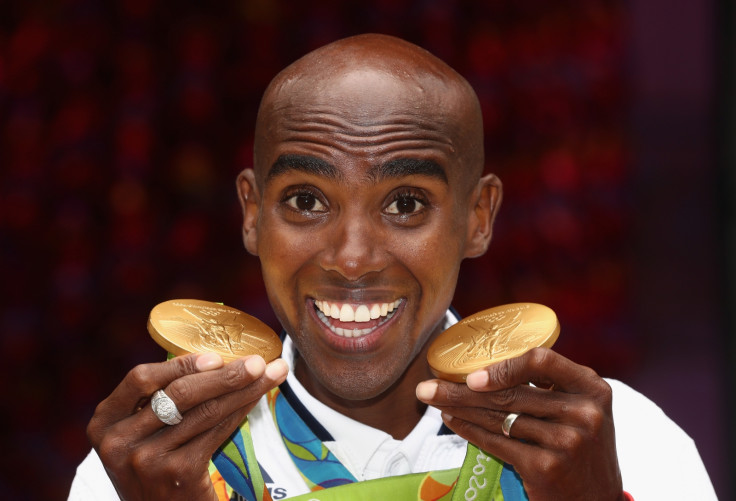 The US, led by the likes of Michael Phelps, Katie Ledecky and Simone Biles, have dominated in Rio and their haul of 118 medals features 43 golds.
They can add further to that total with victory in the men's basketball final against Serbia and the last wrestling events, with the Games winding down on the 16th day of action before tonight's closing ceremony at the Maracana Stadium. Claressa Shields also competes against Nouchka Fontijn in the women's 75kg middleweight showpiece.