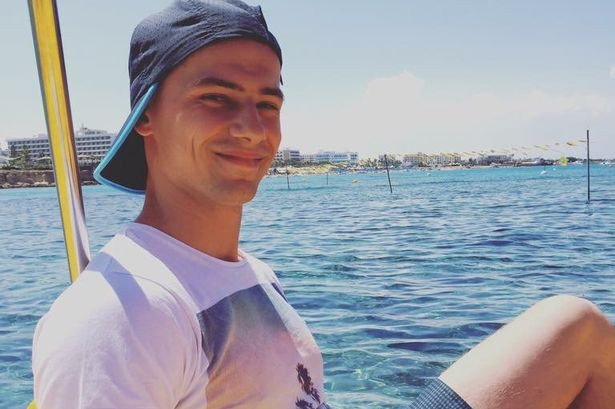 Kuba Moczyk, a 22-year-old amateur boxer, has died after suffering a head injury in his first ever bout. The youngster was placed on a life support machine after he was taken ill on Saturday 19 November.
Moczyk entered the ring for the first time at the Atlantis Arena in Great Yarmouth on Saturday and, despite starting well, he was knocked over in the third round after which the fight was ended.
Moczyk was taken to the James Paget University Hospital, just over four miles away in Gorleston. The factory worker died on Wednesday night (23 November) after remaining in intensive care.
A spokesperson for the James Paget Hospital said Moczyk's family, including his twin sister Magdalena. had set up a fundraising page in the wake of the incident.
The fundraising page, originally intended to secure specialist treatment abroad, had raised over £4,000 on Thursday night.
The promoter of Saturday's fight, Leon Docwra, said earlier on Thursday that a minute's silence would be held in honour of Moczyk at a meet and greet event with Tyson Fury, on Thursday night. Docwra said: "I've been on the phone to Tyson last night [November 23] and this morning and he is just so shocked."
Speaking about Moczyk's family, Docwra said they were "absolutely devastated," he added "They are a lovely close family."
Of Moczyk himself, Docwra said he had a "heart of gold.
He said: "He [Moczyk] was never going to be a champion boxer – although he was very good – as he was so kind-hearted and did not have a vicious streak," according to the BBC.
Moczyk's death will raise further questions about the safety of boxing, as it follows a string of other serious injuries – including the recent death of 25-year-old Mike Towell in Glasgow, in September of this year.
Towell died as a result of severe bleeding and swelling to his brain after his 13th professional fight.
On Friday 18 November, Eduard Gutknecht was taken to hospital where he was reported to have received emergency brain surgery after defeat by Briton George Groves. Gutknecht collapsed in his changing room after suffering heavy swelling around his right eye in the nine-round bout.
Earlier in the year professional boxer Nick Blackwell was forced to retire after a fight with Chris Eubank Jr caused a bleed to the brain and left him in a coma.