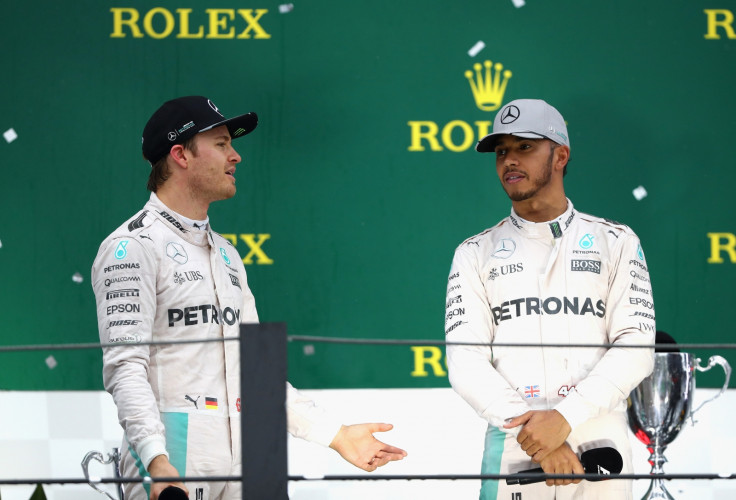 Once again it all comes down to a so-called 'duel in the desert'. After 20 races, plenty of twists and turns and several sharp swings of momentum, the 2016 Formula One world title race between Mercedes rivals Nico Rosberg and Lewis Hamilton will be decided this weekend at the season finale in Abu Dhabi.
The overwhelming favourite, Rosberg is seeking to win his maiden championship and follow in the footsteps of father and 1982 winner Keke. If it happens, the pair will join Graham and Damon Hill as the only father/son duo in history to both win F1 titles.
For defending champion Hamilton, who finds himself in the rather unfamiliar position of underdog at the Yas Marina Circuit, overhauling his teammate's advantage would lead to him surpassing the great Sir Jackie Stewart as the first British driver ever to win motorsport's biggest prize on four separate occasions.
No pressure then, chaps....
What is the current situation?
After seeing his latest title bid temporarily falter during a stretch of almost three months without a victory, Hamilton has kept his chances alive by easing to successive wins in Austin, Mexico City and Sao Paulo. The last of those triumphs required no shortage of patience and concentration after treacherous conditions caused two red flags and five safety cars.
Unfortunately for the Stevenage-born racer, Rosberg managed to finish second in each of those races and that means he trails by 12 points heading to the Persian Gulf. While not an insurmountable gap, it would take a considerable slice of good fortune for him to overcome the odds.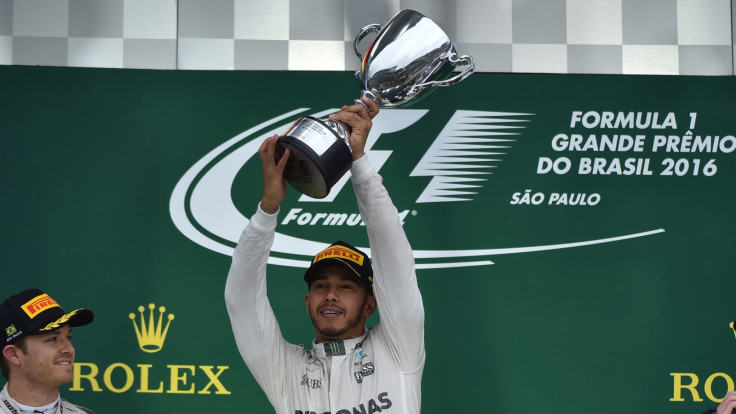 Drivers' standings
1. Nico Rosberg 367 points
2. Lewis Hamilton 355 points
How does the points system work in Formula One?
First place is worth 25 points, while second brings 18 and third 15. The rest works as follows:
Fourth - 12 points
Fifth - 10 points
Sixth - 8 points
Seventh - 6 points
Eighth - 4 points
Ninth - 2 points
Tenth - 1 point
No points are awarded to drivers that finish outside the top 10. The controversial double points gimmick in Abu Dhabi was thankfully scrapped in time for the 2015 campaign.
What are the all-important permutations?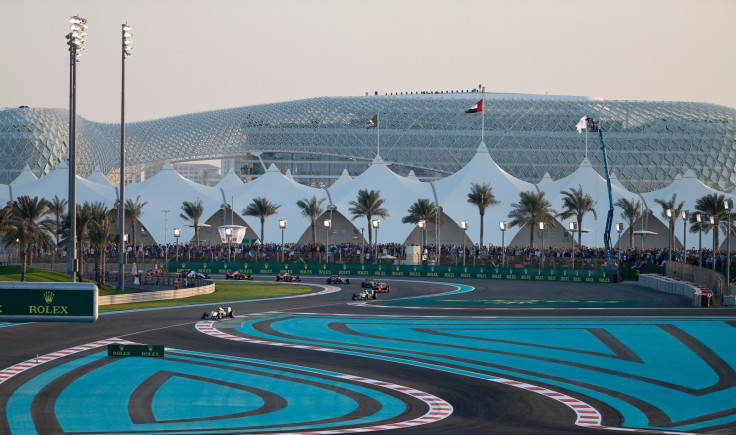 If Rosberg ends up on the podium in Abu Dhabi, then he would win his first title regardless of whether or not Hamilton wins for the fourth race in a row. A finish of sixth or higher would only be good enough if Hamilton does not emerge victorious, while a finish of eighth or higher would require Hamilton to finish third or below.
As per the official Formula 1 website, Hamilton will complete the turnaround if he wins and Rosberg drops lower than fourth. A second or third-place finish would suffice only in the event that his teammate somehow managed to drop outside the top six or eight.
What has each driver said?
Lewis Hamilton: "It's not been a perfect season and I'm faced with pretty impossible odds no matter what I do this weekend. I can't and won't give up. You never know what might happen – however unlikely it may seem. I'll be proud of myself and what I've achieved as long as I feel I've given my all and performed at my best.
"Whatever happens, I'm proud of everyone who's been a part of the success we've shared over the past few years. I'm approaching this weekend the same as I do every race. I want to win and I'll give it everything to finish the season on a high."
Nico Rosberg: "It feels great to be in the world championship battle with Lewis for a third year in a row. I will give it everything to end the season with a win. I've had a great week, relaxing and catching up with my family and friends, so I feel like I'm in a good place."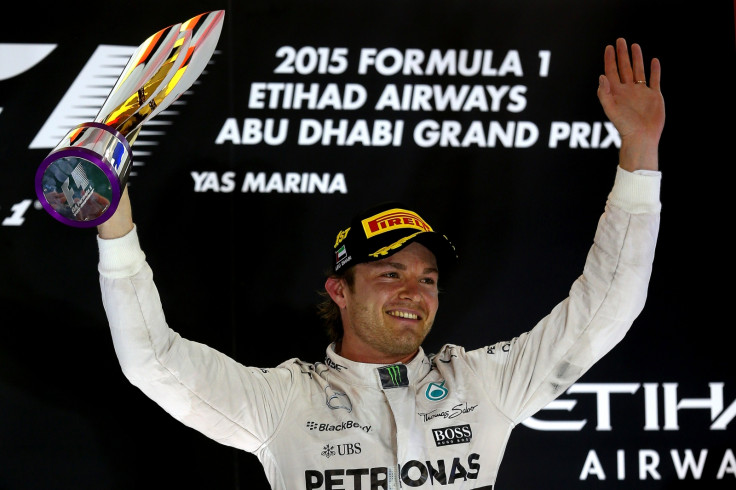 How have the duo fared previously in Abu Dhabi?
Hamilton will have fond memories of 2014, when he ended his six-year wait for a second title by cruising to victory as Rosberg, who started on pole, suffered a system failure. He also picked up his 17th individual win there in 2011 after reigning champion Sebastian Vettel was forced to retire on the first lap.
Rosberg also knows what it takes to win in Abu Dhabi, having sealed the first hat-trick of his career at Yas Marina last November.
What is the weekend schedule?
After three practice sessions, qualifying is due to begin at 13.00 GMT on Saturday (26 November). The race will commence at the same time on Sunday.